Pokemon GO update that adds dynamic weather and more Gen 3 is live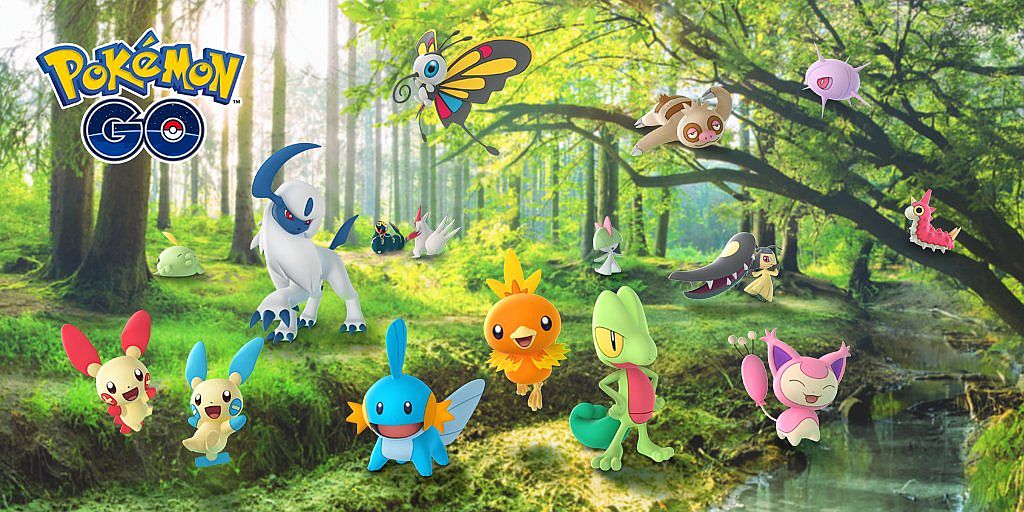 The Pokemon GO update detailed earlier this week is live.
Niantic has released Pokemon GO update 0.85.2 for Android and 1.55.1 for iOS devices.
This is the update which adds location based, dynamic weather along with more Gen 3 Pokemon from the Hoenn region. Or, Pokemon Ruby Sapphire for those who aren't familiar with Pokemon geography.
Treecko, Torchic, Mudkip, and others will start showing up today with more Gen 3 arriving over the next several weeks.
You can look over the update notes for Pokemon GO below.
50 additional Pokemon originally discovered in the Hoenn region can be caught.
Real-world weather conditions are now reflected in Map View, in battle, and when catching Pokémon.
Added a weather icon that can be tapped to highlight which Pokémon types are more likely to appear in the surrounding area and will be affected by current weather conditions.
Added the beta feature to create battle parties that allow Trainers to save teams of up to six Pokémon to take into Gym battles and Raid Battles.
Increased Pokemon Storage maximum to 1,500.
Updated the battle interface to include a dedicated button for performing a Charged Attack.
Various bug fixes and performance updates.