Pokemon Go Plus Tips: How to make the most of the new add-on
Tips for new Pokemon Go Plus owners, ahoy! Here's how to use it right.
Nintendo's Pokemon Go Plus add-on for the wildly successful Pokemon is here! The add-on is a pretty big deal: It's already sold out all over the place and seems to be just as mind-blowingly popular as the main game was when it launched.
If you're curious just how good the Pokemon Go Plus is, we've got a full review write-up covering that. We're also currently giving a couple away, so if you want one, hop to it.
This simple little device is probably going to be quite a big deal - and if you're picking one up, we've got some top tips for you so that you don't spend ages wondering how on earth various aspects of it work. Let's get going.
Can I use Pokemon Go Plus with my phone locked?
Oh, boy - this is one of the most exciting features of this device... Yes, you can. Pokemon Go Plus lets you perform a variety of in-game tasks in Pokemon Go without having to remove your phone from your pocket. We'll talk more about what exactly the Go Plus can do later.
There is one small catch, which is that you must ensure that Pokemon Go is running as the main app on your phone before you lock it. On iOS this involves being on the top as far as we can tell, while on Android it can be running in the background. You'll know when things are correct because when you tap the central button on the Pokemon Go Plus it'll vibrate to let you know it's connected. All you have to do then is wait for the device to vibrate and flash.
How do I catch Pokemon with the Pokemon Go Plus?
When it's correctly synced your Pokemon Go Plus will indicate there's a Pokemon nearby by flashing at you with a green LED in its center button. It'll also vibrate so if it's not in sight you should feel it. All you have to do then is press the button: without any further interaction from you, the game will begin an attempt to catch that Pokemon.
The light will then flash white and vibrate three times, with each flash representing the iconic shake of a Pokeball after catching a Pokemon. If you're unsuccessful you'll be met with a series of short vibrations and a flashing red light. At this point the Pokemon you're trying to catch will escape. If you're successful a longer vibration pattern will play and the light will flash a rainbow of colours: success!
A log of all your actions will be returned to your smartphone notifications if you have Pokemon Go notifications turned on. The battery drain is significantly reduced when your phone is locked, making this a major selling point of the Go Plus.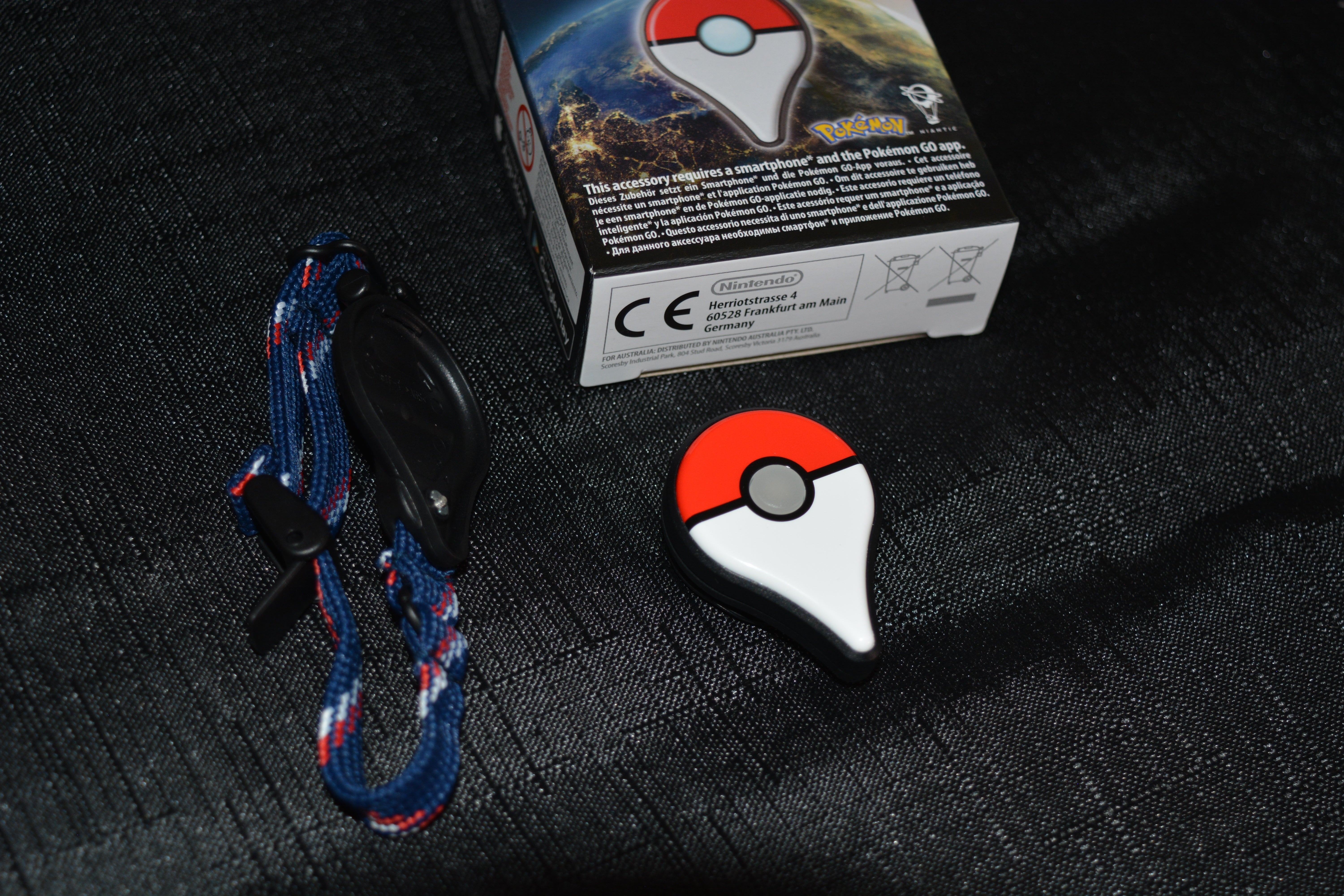 What Pokeballs does Pokemon Go Plus use?
For better or for worse, Pokemon Go Plus will only use standard-issue Pokeballs for the process above, at least in its launch state. All this is theoretically handled software-side, so it could be patched, but for now it's Pokeballs only.
This also means that if you run out of Pokeballs the Go Plus will stop catching Pokemon - it annoyingly won't start using Great or Ultra Balls instead.
In practice what this means is that you can't use higher quality Pokeballs such as Great Balls or Ultra Balls with Pokemon Go Plus. This makes it harder to catch more significant Pokemon with the device. Tougher Pokemon are more likely to escape from Pokeballs and then flee you - so you want to keep that in mind.
Does Pokemon Go Plus collect items and activate Pokestops?
Yes, Pokemon Go Plus will also handle Pokestop visits for you. When you're within range of a Pokestop the device will again vibrate, but when you look at it you'll notice a blue light. This blue light indicates there's a Pokestop and helps you to know that this isn't a Pokemon encounter. Simply tap the button and your Pokemon Go Plus will do the rest, spinning the Pokestop and picking up any available items and experience points there.
If a Pokestop and a Pokemon spawn overlap, the Go Plus will always prioritise catching Pokemon over spinning a Pokestop.
Does Pokemon Go Plus track distance travelled for egg hatching and buddy Pokemon?
There's been some conflicting information out there about this particular point, but yes, Pokemon Go Plus does track distance travelled even when your phone is locked. As far as we can tell the tracking seems pretty accurate, too.
The same rules apply as using the Pokemon Go Plus for catching Pokemon and Pokestops: the app has to be active on your phone but can be running in the background. Walk around like this and eggs will hatch and buddies appetites for exercise will be sated, and the rewards will be there for you the next time you open your phone.
http://www.youtube.com/watch?v=KtAm7HIAiiA
How can I tell what I've caught in-game after using the Pokemon Go Plus?
One nice feature of the Pokemon Go Plus is that if you have notifications turned on in Pokemon Go proper every single action you take with the device will be sent to your phone's notification roll for you to inspect the next time you take out your phone. That's handy.
However, if you're anything like me you hate app notifications, especially from games. If you have notifications turned off these warnings won't show, but have no fear: there's another smart way to check where you stand. Boot the game and hit your player icon in the bottom left to view your profile. Once on that page hit the menu button in the bottom right, and in here hit 'Journal'.
A lot of players miss this, but your Journal is an in-game activity log. In here you'll find everything your account has recently done. After a stint with the Pokemon Go Plus this should be full of Pokemon catches, Pokemon fleeing and Pokestop spinning. This is the quickest and easiest way to review what you've caught off-screen with the Go Plus.
How much experience, candy and stardust do I get with Pokemon Go Plus?
The good news is that all the activities you perform in Pokemon Go Plus will net you the same amount of experience, candy and stardust for catching Pokemon and spinning Pokestops with Pokemon Go Plus as you do playing the game regularly. Keep in mind that sometimes there appears to be a short delay between a catch being registered by the Go Plus and the fruits of that effort showing up in-game, so if you check right away there might be a discrepancy.
How do I sync Pokemon Go Plus?
Just in case you find yourself getting a bit lost, here's the process for correctly syncing up your Pokemon Go Plus:
First off, check your phone has bluetooth turned on. You'll need that.
Next, head into Pokemon Go. Click the settings option in the top right of the screen.
There's an option in here for Pokemon Go Plus. Press the button on your Pokemon Go Plus to make it ping a search for nearby phones; it'll then show up in this menu in game. Hit it. You're synced.
Once you've activated a Go Plus within the game, an icon will appear for it on the upper left of the main game screen with the map. Keep an eye on this: If the mini Pokemon Go Plus pictured there isn't lit up, you've desynced. You can quickly re-sync by tapping this icon, however.
Where can I buy Pokemon Go Plus?
The Pokemon Go Plus is by and large sold out, but Nintendo is selling the accessory direct through the official Nintendo UK store. In the US it can be sporadically found at GameStop in-store and on Amazon, though beware - there's a lot of scalping going on currently.