Pokemon GO Plus brings new features to Apple Watch
Why pull out your phone for another Pidgey when you can just glance at your wrist?
Pokemon GO Plus brings new features to Apple Watch
It seems Super Mario Run wasn't the only Nintendo-related gaming news from today's Apple Event. According to Ars Technica, Niantic Labs has just announced an updated Pokemon GO app - Pokemon GO Plus - is making its way to the Apple Watch, sparing you from wandering confused around the streets with a phone in your hand.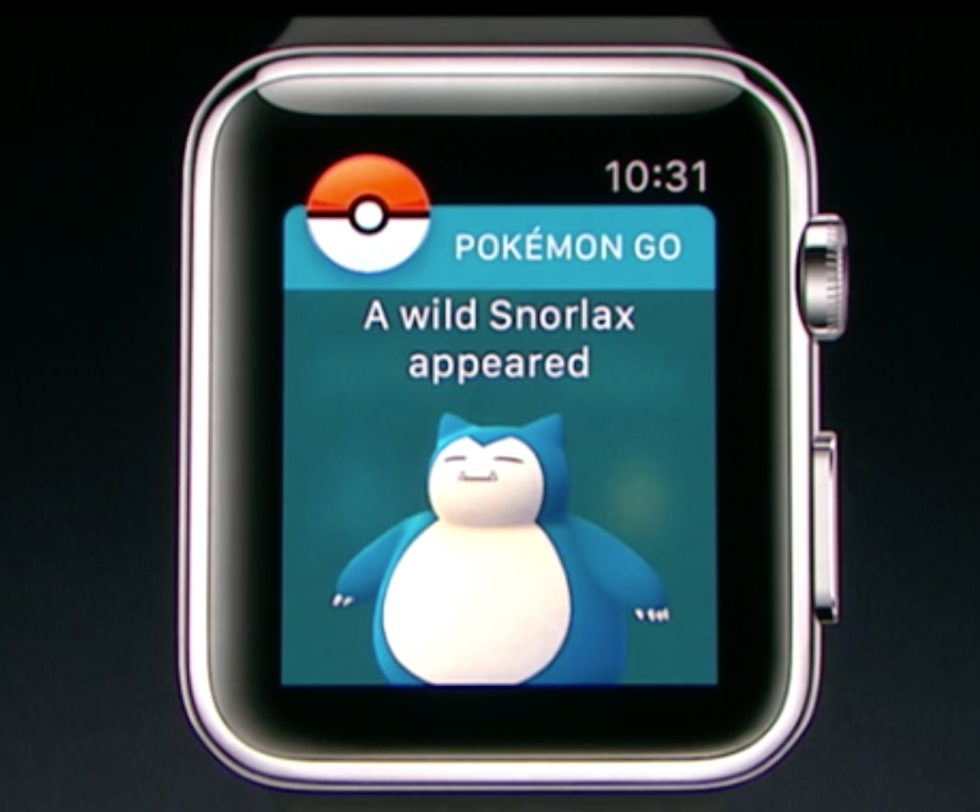 The primary benefit to Pokemon GO on the Apple Watch is that you're not forced to keep your smartphone at the ready. You'll be notified of any recent Pokemon appearance, and even be informed about nearby Pokestops. What's more, the Pokemon GO Plus app will display prominent stats, such as your experience level or the distance required to hatch an egg. Even better, the app links up with other Apple Watch features to display additional info about your personal fitness. What the app won't do is display the live map or catch Pokemon - you'll still need to take out your phone for that.
The Apple Watch itself may still be a niche product among tech users, but Pokemon GO itself? According to stats from Niantic's presentation, it's been downloaded 500 million times while players have walked a cumulative 4.6 billion kilometers. Even if this release won't inspire Apple Watch purchases, the Pokemon GO Plus app may prove tempting for current customers.