Pokemon Go players walk shelter dogs, save abandoned pets, enjoy wildlife sightings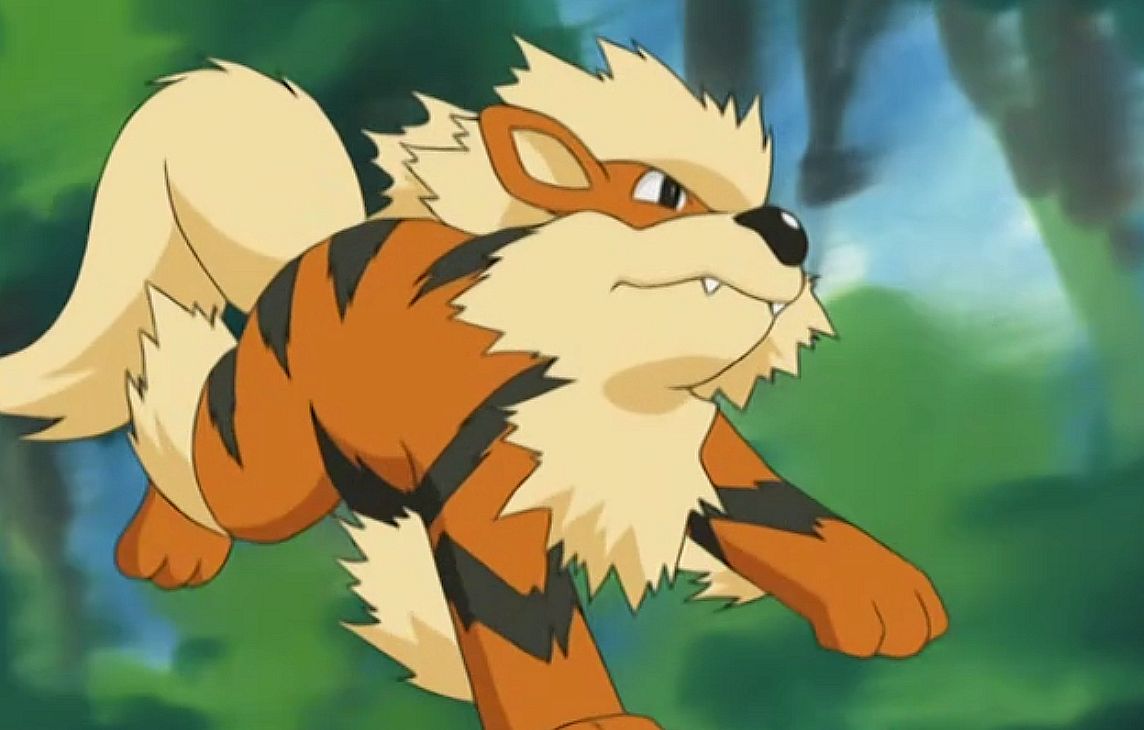 With all the negative news surrounding Pokemon Go, both legitimate and hoaxed, it's refreshing to read feel-good stories pertaining to those trying to "catch them all."
For full disclosure purposes: I am an advocate for shelter pets, rescue, and protecting the wildlife and the ecosystems which they depend upon. I do not have an agenda with this post. I just felt these were positive stories to share with readers due to the negative aspects mainstream media is focusing upon.
With that out of the way, let's get to the good stuff!
Indiana animal shelter enlists Pokemon Go players to walk dogs
The Muncie Animal Shelter in Indiana posted a request on its Facebook page, asking Pokemon Go players to take a shelter dog for a walk as they searched for Pokemon.
Shelter director Phil Peckinpaugh told the Huffington Post the idea came to him after noticing "droves" of Muncie residents looking for Pokemon.
"The idea is that they take the dog on kind of an adventure for the day," said Peckinpaugh. "It would be great if every one of those individuals had one of our dogs with them."
Peckinpaugh said once the call for volunteers was posted to the shelter's Facebook page on Tuesday, "a line of people" showed up the following morning to walk one of the dogs needing homes.
Speaking with The Star Press, which is part of the USA Today Network, Peckinpaugh said his goal is to provide the dogs with "stimulation and exercise."
"I didn't have any ulterior motives; it was an incredibly pure motive. I just wanted our dogs walked," he said. "That's still all I want, I just want people to come and walk our dogs."
As of yesterday, 73 people stopped by the shelter to participate in the incentive, and one of the the dogs was even adopted.
Houston area Pokemon Go players save abandoned hamsters, baby mice
The Houston area of Texas is a hotbed for animal abandonment, and Pokemon Go players recently experienced the problem firsthand.
While searching for Pokemon at Freeway Manor Park in South Houston Tuesday, two Pokemon Go players found a box containing a cage with over 20 hamsters and Pinkie mouse babies.
Speaking with KPRC 2 News Houston, Sara Perez and Matthew Teague said they noticed the box sitting near the tennis courts at the park. In the box was a cage containing the animals, left out in the heat without water and suffering from heat exhaustion.
"I had my friend [Matthew] pick up the box and we carried it to my house," Perez told the station. "We set them on our table and just gave them clean water and fresh food and bedding."
Perez asked members of the local Pokemon Go community page on Facebook for help, and four of the hamsters have found homes. The rest will be taken to the Houston SPCA in the hopes that they too will find homes.
Pokemon Go players find injured puppy in local park
On July 9 in the Deep East Texas town of Lufkin, two Pokemon Go residents walking their neighborhood near Chamber's Park were notified there was a Jigglypuff nearby.
Following the signal, Kaitlin Kouts and Tiffany Revay came upon something the complete opposite of a Jigglypuff: an injured puppy.
"The puppy was laying by the tree and a trash bag and could not move," Kouts told KTRE 9 News. "His mouth was bleeding, he wasn't moving very much. He looked like he was in pain. We found out his back leg was broken. His gums were pale and blue and so were his ears."
Residents in the area weren't familiar with the dog and an owner could not be found. Luckily, the women had ordered a pizza before their Pokemon hunt, and when the delivery driver arrived to find his customers weren't home, he gave them a call.
"I asked where they were and they said they were trying to help a dog that was hurt," delivery man Skyler Jerke told the station. "I told them I would wait for them. When they came back they had not found the owner yet, so I stepped in and helped."
Luckily, Jerke had just received certification as a Emergency Medical Technician (EMT) and had is emergency kit on hand. He quickly helped the women stabilize the injured puppy, and the little fella was taken to a local veterinary clinic where he will receive surgery to fix his broken legs.
"Anytime I can apply my training to a non-human or people it is a good feeling," said Jerke.
The puppy has been named Pokey, and after surgery he was sent to a Tyler area rescue to recuperate before being fostered by one of its volunteers.
National Park Service, biology scientists encourage Pokemon Go users to enjoy nature, wildlife encounters
The National Park Service of the United States is delighted Pokemon Go players are visiting the 58 national parks to find Pokemon.
At the same time, the service is also asking visitors to be safe by keeping an eye on their surroundings. Some of the trails can be a bit tricky depending on the park visited, and it's possible for those who wander off the paths to come into contact with wildlife - some of which aren't the friendliest.
"We don't want you stumbling off the path or running into some of our real wildlife, while you're looking for the flying, swimming and crawling creatures on your screens," said Jonathan Jarvis, director of the National Park Service.
Since the release of Pokemon Go, many of the nation's parks have been frequented by users, and various nature preserves and state parks have seen an uptick in visitors as well. Due to the variety of ecosystems present, it only makes sense Pokemon would be found in these areas.
Niantic Labs enlisted the help of Ingress players to provide data on location portals which help spawn Pokemon. The Pokemon which appear at these portals were "assigned values" based the environment related to the various Pokemon types: water, grass, fire, etc.
This means that visitors to parks which protect wetlands, forests, deserts and the like should, in most cases, find the correct Pokemon types in the proper ecosystem.
Biologists and scientists are also getting in on popularity of Pokemon Go by encouraging users to report various flora and fauna encountered.
Their hope is these excursions will help educate users on biodiversity.
According to the LA Times, University of Guelph entomologist and doctoral student Morgan Jackson discusses launching the Twitter hashtag #PokeBlitz which he hopes will help Pokemon Go users identify some of their "discoveries."
"I always thought [Pokemon] was a really, really great opportunity to get the natural history and biology community to engage with people who we don't always get to engage with," he told the outlet.
Deep-sea ecologist Andrew Thaler believes the popularity of Pokemon Go could be a "potential treatment" for Nature deficit disorder.
"Pokemon Go requires people to go outside and explore," he wrote on Facebook. "If you want to hatch a super-rare Pokemon, you're going to have to go on a hike.
"For a park, particularly one in a historic area where there will be tons of PokeStops, this can be a great tool for attracting visitors. Pokemon Go is active, creative, exploratory play that encourages players to interact with their environment.
"Sure, it's not a cure for Nature Deficit Disorder, but it's definitely a potential treatment."
In short, with all the negative news surrounding Pokemon Go, the irritation it has caused some private land owners, the reported robberies, distracted drivers, and hate tossed at some of the over 21 million players through social media, it's worth noting the positive aspects of the craze as well.
Trying to catch Pokemon and need some tips? Find out everything you need to know about Pokemon Go from downloading the app, gyms, teams and more through our handy guide.