Pokemon Go Halloween 2018 event starts today with Giratina Raid Battles, Spiritomb Special Research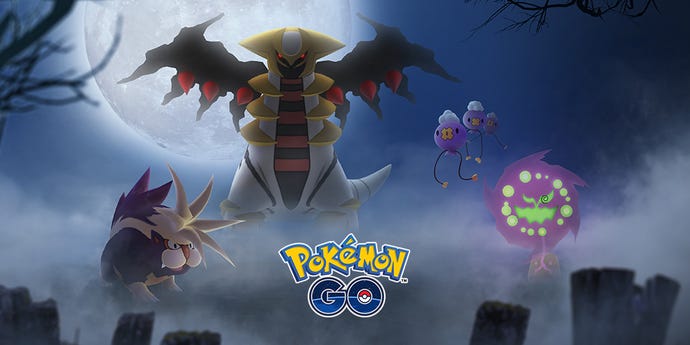 The Pokemon Go Halloween 2018 event kicks off today, so prepare yourself for more Ghost and Dark-types appearing than usual.
Ghost-type and Dark-type Pokemon originally discovered in the Sinnoh region will be appearing in Pokemon Go starting today. These include Drifloon, Stunky and going by the artwork, Spiritomb and Giratina.
It kicks off today, October 23 at 1pm PT, 4pm ET, 9pm BST, 10pm CEST. Pokemon Go Halloween 2018 ends on November 1 at 1pm PT, 4pm ET, 9pm BST, 10pm CEST.
Trainers will earn double Candy for every Pokemon caught until the event ends. A limited-time Special Research project will also go live.
Professor Oak needs assistance with an odd stone causing issues at the lab. Pokemon fans already know who's to blame: Spiritomb.
In order to catch Spiritomb, players will need to catch 108 Pokemon, per Pokemon Go dataminer Chrales.
Additional Field Research tasks featuring Ghost and Dark-type Pokemon are included this year. And Ghost and Dragon-type Giratina will appear in Raid Battles util November 20 at 1pm PT, 4pm ET, 9pm BST, 10pm CEST.
New avatar items include a Drifloon Cap, Gengar Backpack, Drifblim and Spiritomb shirts, and more.