Pokemon Go: Dragon Scale evolution item - how to evolve Seadra into Kingdra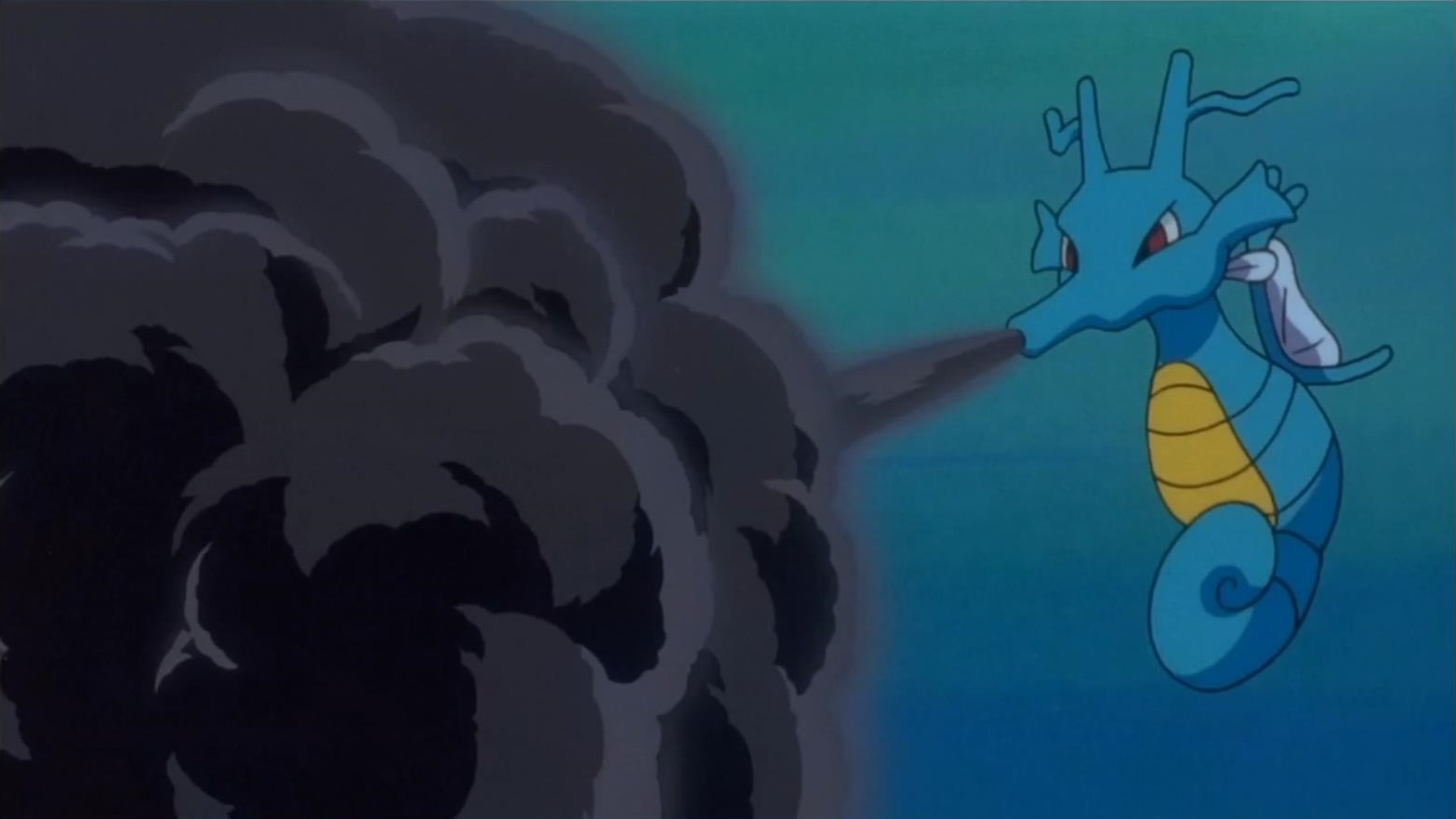 Swim like a king.
With the arrival of generation 2 of Pokemon in Pokemon Go trainers now have access to a variety of new Pokemon first introduced back in Pokemon Gold, Silver and Crystal for the Game Boy. There's a lot new going on - new eggs to hatch, a Red Gyarados, new Eevee evolutions, and even all new branching evolution Pokemon such as Tyrogue.
One of the major additions to gen 2 of Pokemon are a bunch of new evolutions for classic lines of Pokemon from the Pokemon red/blue/yellow generation. One line that gets a cool new Pokemon is the Horsea & Seadra line of Water-type Pokemon, with this basic seahorse-inspired Pokemon line getting a pretty awesome dragon-type evolution called Seadra - and Seadra actually ranks pretty well in the stakes of who the most powerful Pokemon for battle are. It also has access to some of the best moves. Basically, you want one.
Our Pokemon Go Guide Hub has plenty more details on different Pokemon evolution methods - we've got an entire section on it, in fact. Be sure to go check that out.
How to evolve Seadra into Kingdra using the Pokemon Go Dragon Scale item
Pokemon Go does its best to remain loyal to the vision of the original Pokemon games, and while evolving Seadra into Kingdra required you to trade it with another player in those games, there's at least one aspect of its evolution process that does carry over to Pokemon Go: The Dragon Scale evolution item.
Pokemon Go removes the trading requirement since that feature isn't in the game, so all you need is the correct amount of Horsea Candy and the Dragon Scale. When you've got both in your possession - 100 Seadra Candy and 1 Dragon Scale - you'll be able to evolve Seadra into Kingdra from the same menu and in the same way that you're already used to. Simple!
How to get a Dragon Scale
Getting a Dragon Scale in Pokemon Go is where things get difficult - it's even harder, in fact, than getting together 100 Horsea Candy since you can now use the buddy Pokemon system to earn yourself extra candy as you walk around.
Getting the Dragon Scale isn't so easy, especially since Pokemon Go doesn't have it available as an easy-to-buy item from a shop or as a reward from an NPC like the main games. Instead it's all down to luck: Dragon Scales drop at random from Pokestops.
There is a little twist to this, however. In order to guarantee an evolution stone drop you need to keep up your Pokestop Daily Bonus Streak - swipe a Pokestop every day and your streak will continue, and on the seventh day you'll definitely get an Evolution item.
There are admittedly a number of these such as the Sun Stone, King's Rock, Metal Coat and so on. On this you can only cross your fingers and hope you get lucky and get the Dragon Scale - but honestly, all of these items are useful for evolving to Pokemon such as Bellossom, Slowking and Scizor among others.
Hold on to any evolution stones you pick up even if you don't or can't use them right away - they're rare, and they're worth spending some inventory space on.