Pokemon Go Comic-Con panel moved to larger hall due to app's popularity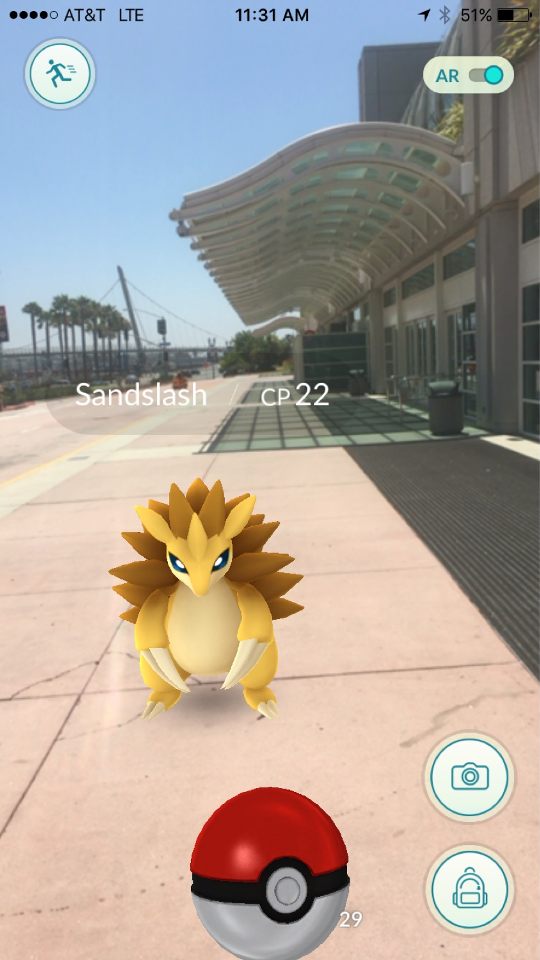 Due to the massive popularity of Pokemon Go, the Comic-Con panel featuring Niantic Labs founder and CEO, John Hanke, has been moved in order to accommodate more attendees.
When the organizers of San Diego Comic-Con published the event schedule last week, the day after Pokemon Go launched, they didn't anticipate how insanely popular the app would soon become - the rest of the globe didn't either, we imagine.
Hanke's panel on Thursday, July 21 was originally to be hosted in a room which accommodates 480 people. Because of Pokemon Go madness, the panel has been moved to Hall H and will now take place on Sunday, July 24 at 1:45pm PT instead.
According to Comic-Con International, the panel will "examine the past, present and future of extending games beyond the screen and re-imagining reality through the lens of Ingress and Pokemon Go."
For those attending SDCC, organizers have also posted information on the various spots at and around the Convention Center where Pokemon Go players can catch the creatures.
These areas include a bar, the San Diego airport, outside the Convention Center's Hall E and more. Geodude was the main Pokemon in the areas noted it seemed, but Spearow and Sandslash also made an appearance.
Since release, Pokemon Go has become the "biggest mobile game in US history," and as of July 13, had over 21 million daily active users in the US alone. We image that figure has gone up considerably in the four days since the report from Survey Monkey was released.
Niantic announced yesterday Pokemon Go was now available in 26 additional countries, which many attributed to the server outages affecting the ability to log-in to the app for hours.
The issue was eventually identified, and servers were back up and running 14 hours ago.
Trying to catch Pokemon and need some tips? Find out everything you need to know about Pokemon Go from downloading the app, gyms, teams and more through our handy guide.