PlayStation's cool new 'PlayLink' initiative will inevitably have you drawing d**ks all over photos of your friends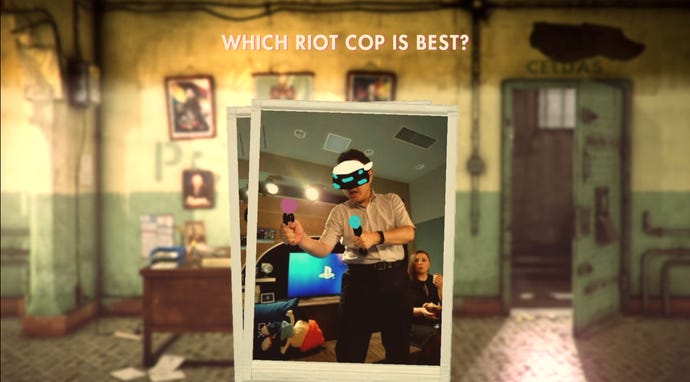 Few things are inevitable: the sun will rise, death will eventually come, and when a game involves drawing everyone will draw a dick at least once.
Sony's new 'PlayLink' series has been announced with two trailers, the first of which, somewhat improbably, has players tasked with drawing over the top of photos of each other and none of them drawing dicks.
This is simply not the way the game will be played. But still, That's You! looks like good fun, a solid party game in the vein of the three Jackbox Party Packs, where every player competes using their phone while action unfurls on the screen.
Hidden Agenda, on the other hand, seems to involve fewer dicks. This is a game more in the style of a Telltale adventure, which can be played alone or with a crowd. It's from Supermassive Games, the developers of Until Dawn, and it's all about making choices to change the story playing out on the screen. Playing in a group looks very similar to the 'crowdplay' feature that Telltale designed for when their games are played over Twitch, but it's designed so that you can break it out at a party and let everyone take part.
In Hidden Agenda you're working together to track a serial killer who rigs his victims with traps in the hope of killing the first responders. Gruesome stuff. Players will be given the 'hidden agendas' of the game's title, though, and they'll need to find ways to manipulate the other players into reaching that outcome.
The end of the trailer for That's You! names three others games: Frantics, Singstar Celebration, and Knowledge is Power. It remains to be seen if any of them involve drawing dicks.