PlayStation Suite to bring PS content to "Android and tablets"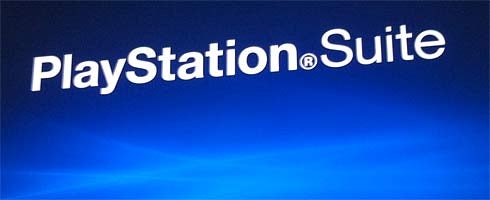 Sony has just announced PlayStation Suite - a cross-device content delivery service - at a Tokyo press event, confirming PlayStation content for "Android and tablets".
Sony Computer Entertainment boss Kaz Hirai said the move was in response to the changing face of mobile gaming.
"The world surrounding portable gaming has undergone a radical change since we released the PSP," Hirai admitted.
"Then you needed to carry a dedicated gaming console, but today, the casual gaming experience can be accessed through smartphone... We as a platform holder must address that."
Here's the press release:
SONY COMPUTER ENTERTAINMENT TO UNVEIL
"PLAYSTATION®SUITE," DELIVERING THE WORLD
OF PLAYSTATION® TO ANDROID™ BASED PORTABLE DEVICES

Simultaneously Launching "PlayStation®Certified" License Program to Provide
PlayStation® Content and Development Support for Android™ Based Portable Devices
Tokyo, January 27, 2011– Sony Computer Entertainment Inc. (SCE) today unveiled "PlayStation®Suite" (PS Suite), delivering the PlayStation® experience to Android™ based portable devices*1. Through this entirely new initiative, users will be able to enjoy PlayStation content on an open operating system for the first time in PlayStation history.
In the dramatically evolving and diversifying mobile market, the number of users who enjoy games casually on a variety of devices including mobile phones, smart-phones and tablet PCs, has been increasing significantly. By offering "PlayStation quality" content to this rapidly growing market, SCE will not only deliver the PlayStation experience to a wider base of users around the globe, but will also be able to offer game developers and publishers the potential to further expand their business opportunities to these devices.
In providing the PlayStation experience on Android based portable devices, SCE will commence a "PlayStation®Certified" license program for hardware manufacturers. Through this program, SCE will offer necessary support, including development support as well as logo licensing, to ensure the delivery of PlayStation quality experience across various devices.
On the software front, SCE plans to provide PS Suite content within this calendar year, starting with original PlayStation games*2 (PS one® classics) that will allow users to enjoy "PlayStation quality" gameplay on their Android based portable devices. SCE also plans to open PlayStation®Store where users will be able to download content in an easy to use environment, directly via the Android based portable devices. Moreover, SCE will provide a new game development environment in an effort to ensure new and compelling content is delivered on PS Suite, which will also offer opportunities for a wider base of developers and publishers to further expand their business on various portable devices.
Newly developed content for PS Suite can also be enjoyed on the next generation portable entertainment system (codename: NGP), which SCE announced today. Users who have never experienced PlayStation content can get a taste of the PlayStation experience through PS Suite and from there, they can enjoy the ultimate portable entertainment experience that is only possible on NGP.
SCE will vigorously enhance the entertainment world delivering the PlayStation experience to a wider base of users.
[Pic]