EU PlayStation Days of Play sale kicks off: save on God of War, PS Plus, Monster Hunter, much more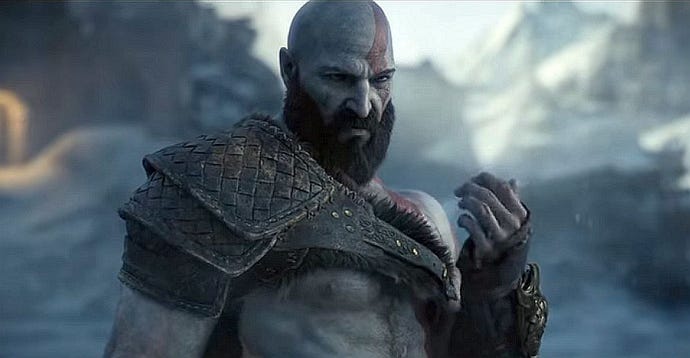 The Days of Play PlayStation sale has went live for another year.
Days of Play is a big sales extravaganza for all things PlayStation in Europe. Hardware, PlayStation Plus, and games are getting discounted throughout.
The sale goes live today and remains available until Monday, June 18. It's also available across participating retailers in Europe and the UK, and on the PlayStation Store.
For hardware, you'll find the Days of Play PS4 Limited Edition down to €299.99. Mainline PS4 bundle drops to €269.99 for the 500GB model, and €329.99 for the 1TB model. DualShock 4 standalone, both standard and Limited Edition start at €39.99.
PlayStation VR is also included, and you'll be able to get the Starter Pack with an extra game for €249.99. As for accessories, the Gold Wireless headset is down to €59.99, and the Platinum is on sale for €149.99.
PlayStation Plus subscriptions, both in store and online, are also on sale. You can get the 12-month sub for €41.99 / £34.99.
As for games, the list is massive and includes PS4 and PSVR titles and DLC. You can check out the full list at the PlayStation Store, but we've picked a select few below.
Plus members get better discounts on some games.
God of War digital deluxe - 24% off
Far Cry 5 - 18% off
Monster Hunter World - 30% off
Gran Turismo Sport - 68% off
Assassin's Creed Origins - 36% off
Battlefield 1 Revolution edition - 78% off
Call of Duty: WW2 36% off
Horizon Zero Dawn - 54% off
Shadow of the Colossus - 46% off
Star Wars: Battlefront 2 66% off
Tekken 7 - 50% off
Nioh - 54% off
Yakuza 6 - 20% off
The Last Guardian - 46% off
Batman: Arkham VR - 50% off
For Honor - 78% off
Fallout 4 GOTY - 60% off
Uncharted: Lost Legacy - 46% off
Wipeout Omega Collection - 46% off
Ghost Recon: Wildlands 64% off
The US may not yet have its own Days of Play, but there are still a few deals you can check out this weekend in our deals of the week round-up.