PlayStation 4 Media Player getting support for FLAC, 360-degree video and photos today
The PlayStation 4 Media Player is about to get an upgrade, just in time for the launch of PlayStation VR.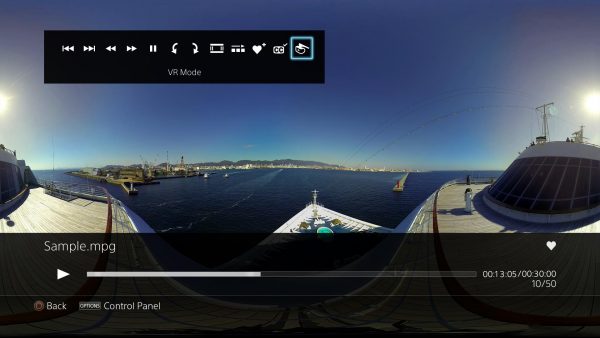 Sony has announced that a new version of the PlayStation 4 Media Player is going live today. The new release, version 2.50, brings more features for everyone, including those picking up a PlayStation VR headset.
First up, the Media Player will now support the lossless audio codec FLAC. What's more, it will also upscale non-FLAC music to a higher audio quality. This is being done by utilising Sony's DSEE HX technology.
MP3 and AAC music files will benefit from this tech, giving compressed music better playback quality through the console.
If you have a PlayStation VR headset, the player will now allow you to watch 360-degree videos and photos. By activating VR Mode in the player's options, you can select any 360-degree video or photo you have to view it.
This update won't change your existing photos and videos into 360-degree ones, but will instead work with any videos or photos you have that have been captured by a 360-degree camera. The same video and image formats supported for 2D will work here as well.