PlayerUnknown's Battlegrounds is so big now it's in anime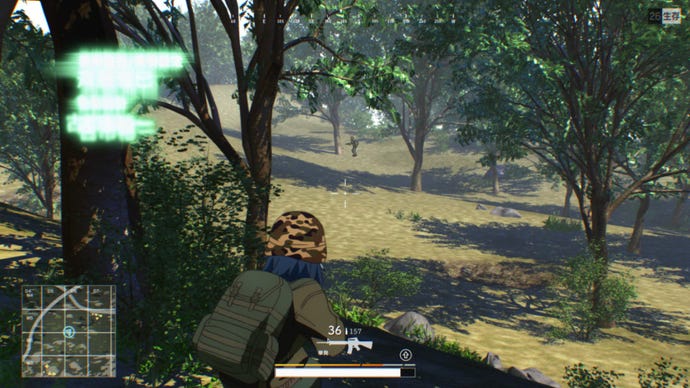 PlayerUnknown's Battlegrounds is a worldwide phenomenon, as evident by this elaborate reference to the game in an anime.
The game was shown in the second episode of anime show Gamers. The creators didn't just run a clip from the game, the segment was created and animated in the show's style.
Here's what anime Battlegrounds looks like, via Diaz. As you're about to see, it's a very faithful recreation of the real thing. The episode's director is a fan of the game
Here's the whole bit from the Gamers! opening in ep2 - apparently the OP director plays @PUBATTLEGROUNDS (thanks @aers00 for that tidbit) pic.twitter.com/mh1TDkMUmA

— Daiz (@Daiz42) July 20, 2017
The UI, map, weapon model, kill messages, and everything else is straight out of Battlegrounds. The map should be in the bottom right, though, If we had to nitpick.
This style actually looks good enough that it could work in the game as a goof. Imagine playing a serious game with an anime art style like this, it would be something special. Or better yet, an anime series about a player's adventures in the game.
Either way, everybody wins.