Play OlliOlli to win a real OlliOlli skateboard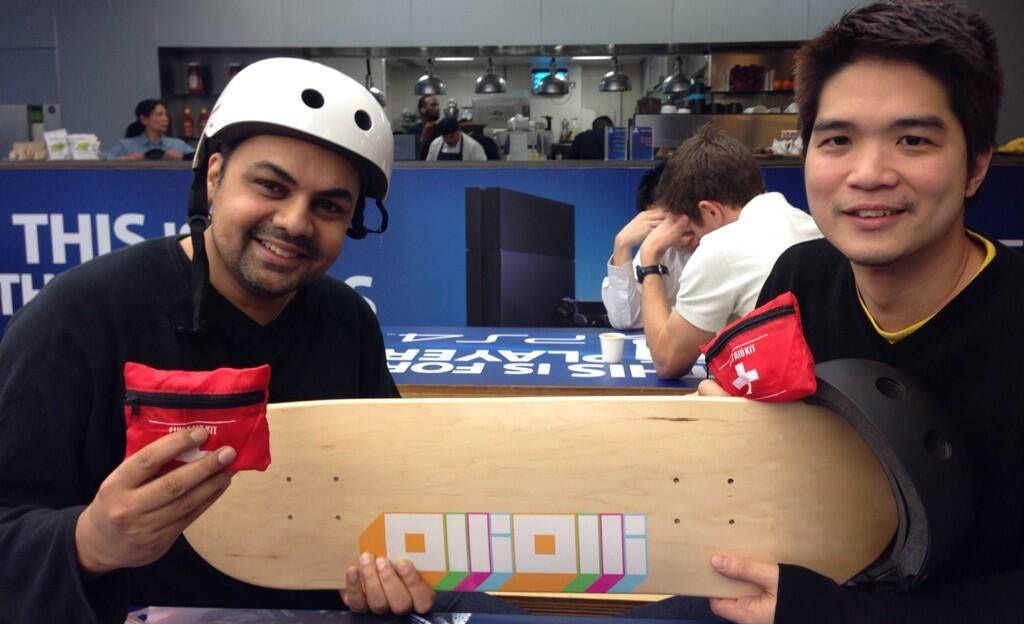 If you're a fan of tough PS Vita skateboarder OlliOlli then you may be interested to know that the folks at Roll7 are going to give away some physical prizes to whoever is King of the Daily Grind on February 13.
The Daily Grind Spot that day will be Base Amateur 5, and whoever comes out on top will get the stuff pictured: an OlliOlli skatedeck helmet and first aid kit. And in a strange twist, one other person will get an identical package for coming closest to getting the same score that the game's lead programmer gets on that spot on a blindfolded run. That's kinda fun. All those details here.