Platinum Games seems to be teasing The Wonderful 101 for Switch again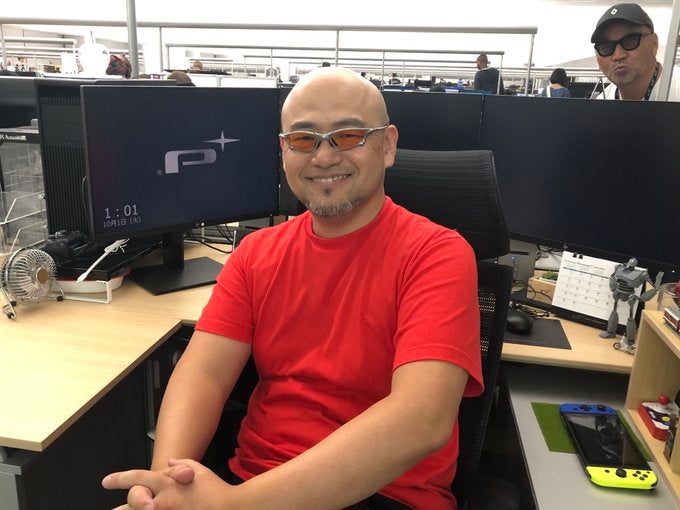 An interesting image was posted to Twitter by Platinum Games today, and it appears to have something to do with The Wonderful 101.
Platinum Games posted what many are assuming is a The Wonderful 101 tease on Twitter. Could it be the much-desired Switch port? Or even a sequel? We've no idea, honestly.
In the image posted on Twitter, you see Hideki Kamiya sitting at his desk. If you look closely at his monitor, you will see the Platinum Games logo along with the time - 1:01.
Of course, this isn't confirmation of anything, but it has fans buzzing.
In the past, Kamiya expressed interest in developing a sequel to the game, as his team "put a tremendous amount of work" into the title, and it would be "unfortunate" if they missed the opportunity to tell a new story with the characters.
Scenes from the PG office! Who's that photobombing Hideki Kamiya? pic.twitter.com/D70oalUTKo

— PlatinumGames Inc. (@platinumgames) January 31, 2020
If Platinum is indeed teasing The Wonderful 101, it's more likely the tease is related to a Switch port. It wouldn't be the first time either, as in 2017 the team posted an image on Twitter showing heroes from the game playing on a Switch console.
Originally released as a Wii U exclusive, Kamiya and Atsushi Inaba said back in 2018 the studio was negotiating with Nintendo for a possible Switch release. So today's tease could mean the negotiations have come to fruition.
Then again, a port or sequel could also be in the works for other platforms. As industry analyst Daniel Ahmad notes, the recent investment in the studio by Tencent will allow the company to "pursue a multi-platform strategy for self-developed IP."
Hopefully, we'll hear something soon regarding what Platinum is working on instead of just more teasing.