Platinum disputes four-hour Vanquish claim amid pre-launch price-cutting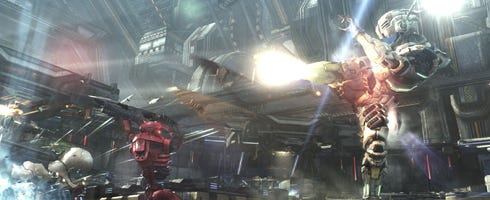 Platinum writer JP Kellams has disputed a claim from Game Informer's Vanquish review that, excluding cut-scenes, the actioner can be played through in less than four hours.
The magazine, which gives the game a rating of 7.75/10, gives high praise to the game, but noted the overall length of the campaign came in at under four hours.
Kellams was surprised when he heard news of the review, saying via twitter:
"GameInformer: 'Don't be surprised if you finish your first playthrough in four hours.' Really? Because it would surprise the hell out of us."
He added: "I have no idea how GameInformer beat Vanquish on a first playthrough on normal in 4 hours."
You can check out the rest of Kellam's thoughts on the review here.
Sci-fi shooter Vanquish is released on October 19 in the US and October 22 in the UK for PS3 and Xbox 360.
MCV is reporting this morning that the game's seen some heavy pre-release price-cutting in the UK.
ShopTo.net is offering both the 360 and PS3 versions of for £27.85, while Zavvi is offering the Lenticular Sleeve version on both formats for £28.99.
Play.com has the same version for £34.99, while HMV and GAME are charging £39.99 for the game.
Check out the latest "Battlesuit" trailer below.