Planetside 2 PS4 beta release date to be announced this week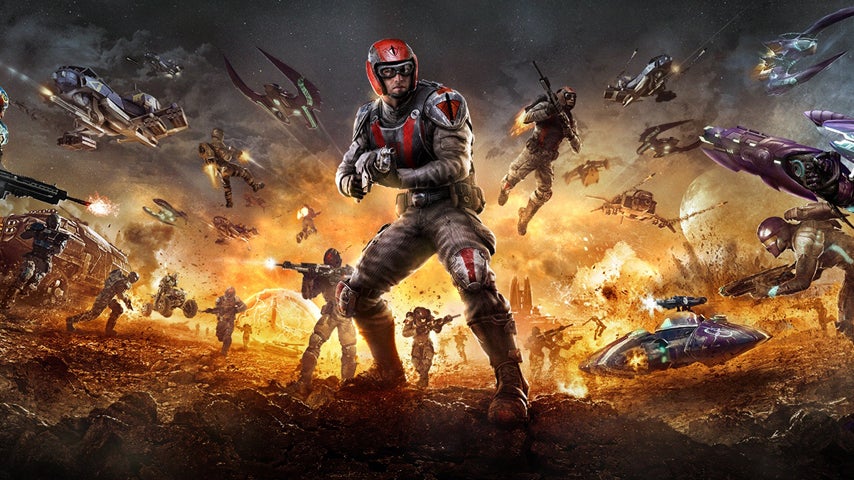 Planetside 2 missed its expected PS4 beta launch date of December 2014, but should be with us within a couple of weeks.
Planetside 2 PS4 hasn't been widely publicised in recent months, leaving us wondering when the promised beta would materialise.
Since beta sign-ups started in December, we held out hope right up until the end of month that it might not be delayed; but alas, our optimism was in vain.
The good news is that it is now finished and ready to go. On Twitter, Sony Online Entertainment president John Smedley said the client has passed SCE's certification process and whould be available soon.
@Tyrese_X it was approved first pass and goes up either the week of the 13th or 20th. We will know when we are back on the 5th

— John Smedley (@j_smedley) December 28, 2014
The working hours of January 5 has passed, obviously, but in a couple of follow ups Smedley said we'll have word sooner rather than later.
we will be announcing the beta start date in the next few days for Planetside 2 on PS4.

— John Smedley (@j_smedley) January 5, 2015
the announcement will also explain our rollout plans, etc.

— John Smedley (@j_smedley) January 5, 2015
Planetside was one of the first PS4 projects announced, but the port of the free-to-play shooter MMO has been quite a long time coming.