PixelJunk Inc renamed Nom Nom Galaxy, headed to Steam Early Access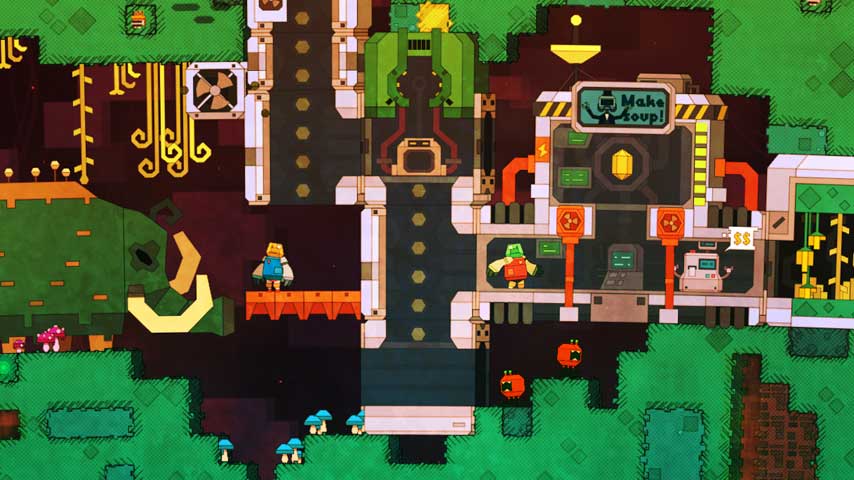 Q-Games' latest is a 2D sandbox about running an interstellar food factory, and has been retitled Nom Nom Galaxy to help reflect this.
"While we've loved the former name, during development this past year we've wanted a name captures the spacey deliciousness of the game," Q-Games told Eurogamer.
"'Nom Nom,' which is an onomatopoeia for enjoying delicious food in both English and Japanese, fits this perfectly."
The game is coming to Steam Early Access on March 13, and will release in full later this year on PC, with Linux and Mac ports on the way. It's hard not to speculate on a connection between the shucking of the Pixeljunk name and the fact that the game will not debut on PlayStation, as the entire Pixeljunk series did.
The lengthy trailer below explains how Nom Nom Galaxy blends elements of early PixelJunk titles, and invites fans to come "get wet and messy together" by alpha testing, with the development team warning that when it first hits Steam Early Access it will be "a complete buggy mess".
The Pixeljunk series to date is Racers, Monsters, Eden, Shooter, Shooter 2, Sidescroller and 4AM. A new version of Shooter called Pixeljunk Shooter Ultimate was recently announced for PS4 and Vita.