Pillars of Eternity saved Obisidan from closure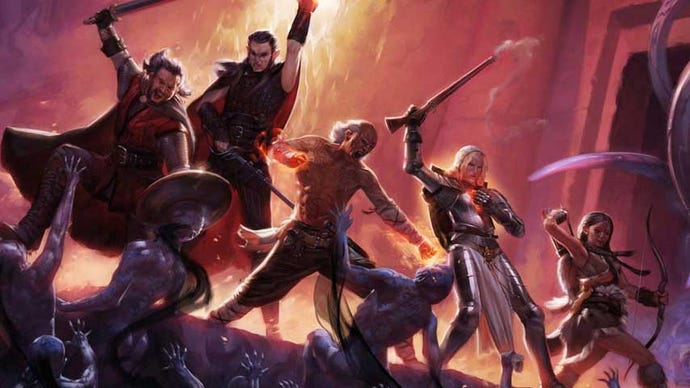 Pillars of Eternity helped save Obsidian from financial doom.
Pillars of Eternity is a really important game for Obsidian Entertainment. In the preview for documentary Road to Eternity below, the developer explains precisely why.
Turns out that back in 2012 Obsidian was working on a big game for new consoles, which was cancelled. The studio had to lay off staff, and was looking disaster in the face - it even had a set date for closure if it couldn't get a new project.
Enter Kickstarter, and the Double Fine Adventure campaign which convinced Obsidian crowdfunding was viable. Adam Brennecke, and later Josh Sawyer, put together a prototype and pitch and took it to the rest of the company.
The Project Eternity campaign closed on $3.9 million. The rest is - or soon will be - history.
It looks like this will be a great documentary; no release date as yet, alas. Enjoy the preview below.
Road to Eternity: Part 1 from Obsidian Entertainment on Vimeo.
Pillars of Eternity is due on March 26. A sequel is already on the cards.
Disclaimer: I backed the s**t out of Project Eternity on Kickstarter, and I'd do it again.