Photo Mode, Speed Trap and more coming in first major patch for The Crew: Wild Run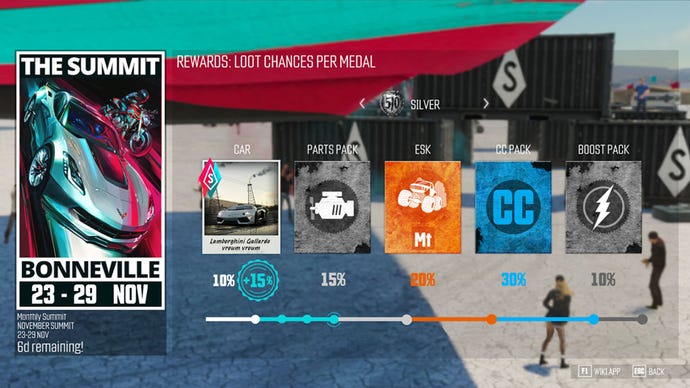 The Crew: Wild Run will soon be even more wildly runny, like your sinuses in tree mating season.
The first major The Crew: Wild Run patch is coming "very soon", Ubisoft has promised.
It must be turning up before the end of the month, because one of the key features, the Speed Trap Challenge, will drop on January 25, during the monthly The Summit event. This challenge has players seeking the best path to pass radar points at maximum speed, with score derived from average speed across all points.
Another new addition is Photo Mode, which can be activated anywhere in FreeDrive, allowing you to take screenshots. There'll be various options you can pick from for your screenies.
This month's The Summit will be a bit different, too; participation qualifiers throughout the month will award players with a +5% bonus chance of winning the exclusive vehicle for the month. This +5% bonus will be granted whether you achieve bronze, silver, gold or platinum medals in any qualifier, and will apply retroactively to any January qualifiers.
The update also provides various improvements and tweaks; check the full patch notes (so far) on the Ubisoft Forums.