Peter Moore to head up EA's new eSports division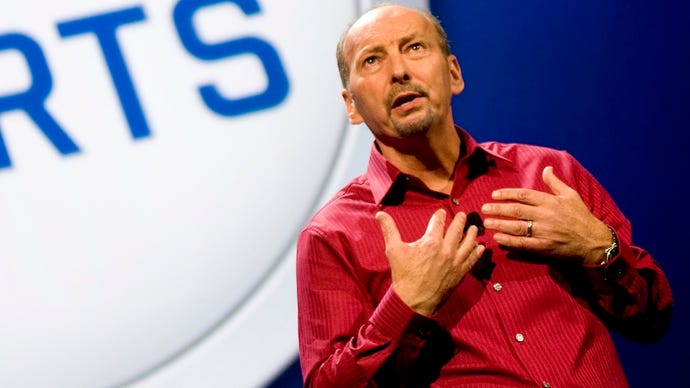 EA's Peter Moore will soon step away from his role chief operating officer and into a new position within the company as EVP and Chief Competition Officer of the firm's new Competitive Gaming Division.
According to an announcement from president and CEO Andrew Wilson, the EA Competitive Gaming Division is the "latest step" in the firm's journey to "put players first."
"This group will enable global eSports competitions in our biggest franchises including FIFA, Madden NFL, Battlefield and more," reads his statement.
The Competitive Gaming Division will be "built around the following pillars," according to the announcement:
Competition – To create highly-engaging competitive experiences with our games, officially supported by Electronic Arts.
Community – To celebrate, connect and grow our community of players across all levels of expertise.
Entertainment – To develop live events and broadcasting that bring the spectacle of competition to millions of people around the world.
"There is no one better in our industry to lead this new effort than Peter," he continued. "He was an early pioneer in championing competitive gaming programs, such as the FIFA Interactive World Cup and the EA SPORTS Challenge Series, and Peter's personal passions for the player experience, sports and competition, make him a tremendous leader for this new division."
Moore will work with his new group and will remain COO through the end of FY16 before shifting full time to his new position.