A Persona trading card game from 1997 is being ported to PC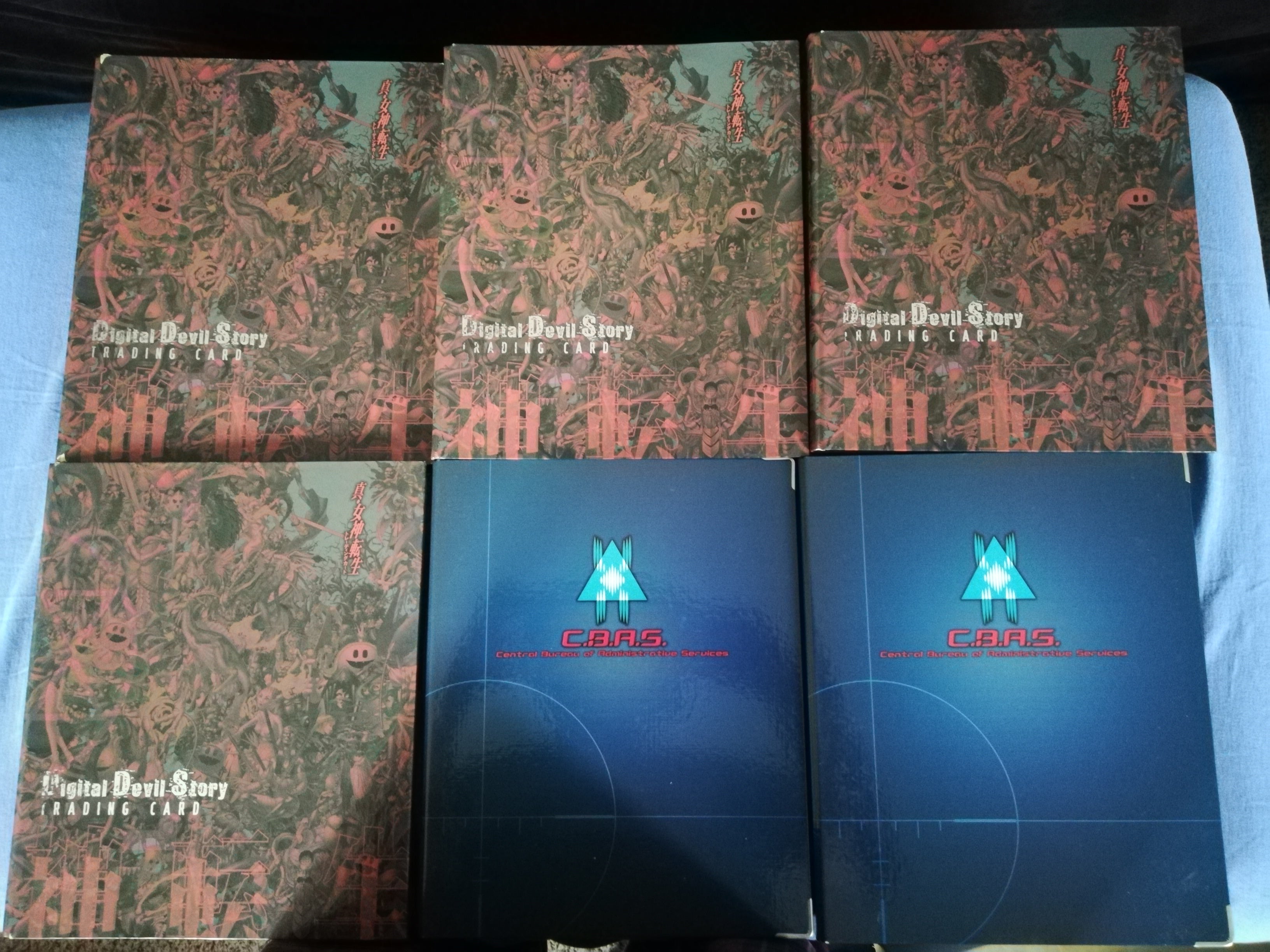 A group of fans are porting a Persona trading card game from 2003 to the internet in order to preserve their beloved but little-known TCG.

Digital Devil Story Trading Card Game is a discontinued Persona trading card game that isn't archived in the west. As a result, it's pretty difficult to get your hands on cards - which is why a group of fans are attempting to build a digital equivalent that's more widely accessible.
"This is a trading card game Atlus had in circulation starting in 1997," the poster wrote on ResetEra. Apparently, it was published with aid from a company called Enterbrain until 2003, before Media Factory took over until 2004.
"The pictures I took are from a lot of 20,000 plus cards I bought," reads the post. "It covers 8 out of the 9 parts of the Enterbrain game since the person I bought it from stopped collecting around that time."
"There are multiple copies of every card as well as cards that come in multiple rarities and 15, (now 13), unopened packs of part 4," it continues.
Apparently this version of Digital Devil Story includes characters from Shin Megami Tensei 1, Shin Megami Tensei 2, Shin Megami Tensei If..., Devil Summoner Saturn, Soul Hackers, Persona 1, Persona 2, and Shin Megami Tensei 3: Nocturne.
The poster notes that they also have about 80 cards from the Media Factory variant of the game than ran from 2003 until 2004.
You can view scans of every single card here. The poster is working on translating the rulebook and all of the cards before digitizing the game.
The poster concludes by noting that they purchased the set of 20,000 cards primarily because they wanted to port the game to the internet. They also say that there's still a lot of work to do in order to complete the compendium, and the only reason they're making such quick progress is because their friends are working on the project, too.
This is unofficial, unlike the Persona 4 Golden PC port - which, as it turns out, a Yosuke romance mod is being developed for.