Persona 5 is bafflingly stylish in the latest trailer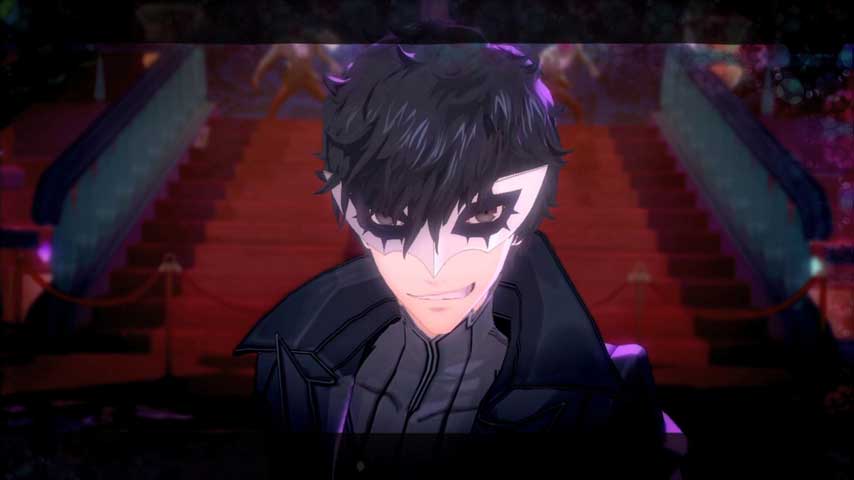 Persona 5: does anybody know what's happening? No? Awesome.
Persona 5 is drawing ever closer, so here's a new trailer form Atlus.
The publisher said the subject of the trailer is "infiltrating palaces and 'dealing' with shadows', but it looks to me to be a very brief overview of some of Persona 5's battle and RPG seasons, such as wielding Personas, negotiating with foes, and passing the baton. The comic SFX style UI is gorgeous. I have no idea what's happening but I want to look at it all day.
Persona 5 releases in April for PS3 and PS4. It features a group of former delinquents who call themselves Phantom Thieves. Reviews of the Japanese build suggest it has some pretty complex themes; here's Atlus's latest description:
Persona 5 is a game about the internal and external conflicts of a group of troubled youth who live dual lives. They have the typically ordinary day-to-day of a Tokyo high-schooler – attending class, after school activities and part-time jobs. But they also undertake fantastical adventures by using otherworldly powers to enter the hearts of people. Their power comes from the Persona, the Jungian concept of the "self;" the game's heroes realize that society forces people to wear masks to protect their inner vulnerabilities, and by literally ripping off their protective mask and confronting their inner selves do the heroes awaken their inner power, and use it to strive to help those in need. Ultimately, the group of Phantom Thieves seeks to change their day-to-day world to match their perception and see through the masks modern-day society wears.
Persona 5 is the first core Persona series entry since 2008's Persona 4. Persona is an offshoot of the Megami Tensei family, and now boasts its own spin-offs like versus fighter Persona 4 Arena and rhythm action entry Persona 4 Dancing All Night.