People in America play SAW game, write about it [Update]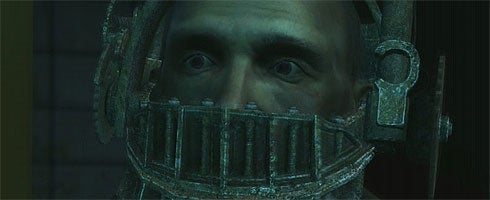 A few hands-on impressions of Konami's SAW game just went up, the first look at running code.
"Saw takes place in an abandoned insane asylum and uses a mix of puzzle-solving and exploration-based gameplay," according to Gamespot, and has "randomly generated" traps and puzzles, says Kotaku.
It's out at the end of this year. These piece are from a US Konami event, so expect more soon.
Update: More here from Destructoid and IGN.