PC was Ubisoft's most profitable platform in the first quarter of FY2020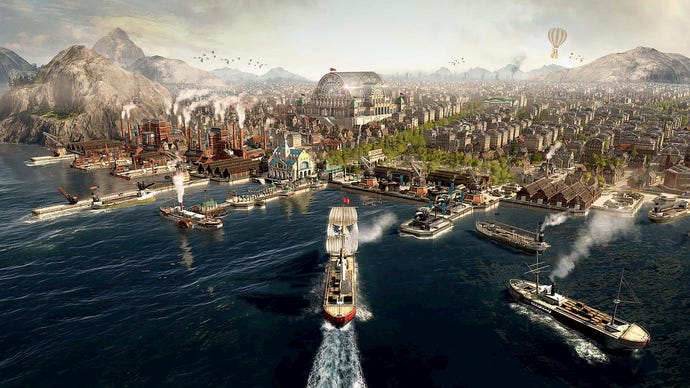 PC has overtaken PlayStation 4 as Ubisoft's biggest business.
Ubisoft has unveiled earnings for the first quarter of fiscal year 2020, showing strong growth for the company's business on PC. The company had a very profitable first quarter, well above expectations.
Of the €314.2 million ($352 million) Ubisoft generated during the quarter, PC amounted to 34% of that. PS4 is number two at 31%, followed by Xbox One at 18%. Compared to the same period during the previous fiscal year, PC has grown significantly for Ubisoft (up from 24%).
Indeed, Ubisoft's PC business has been expanding for years, but it's rare for it to take centre stage at end-of-quarter earnings. A major part of this success, outside of growth in player investment in Siege and Odyssey, has been Anno 1800.
Anno 1800 is a PC-exclusive strategy game lauded by many as a return to form for the series. Despite its niche audience compared to Ubisoft's bigger franchises, the game did very well, enough to boost the PC business into new heights.
Ubisoft said the game performed "very strongly" on Uplay, which is a similar situation to that of The Division 2's. In both cases, the games skipped Steam for the Epic Game Store, which convinced many players to purchase directly from Uplay.
This results in a bigger cut for the publisher, who's also happy with the exposure Uplay has been getting this year as a result of these decisions.