Payday 2 for PS4 and Xbox One includes "a year's worth of paid DLC" for free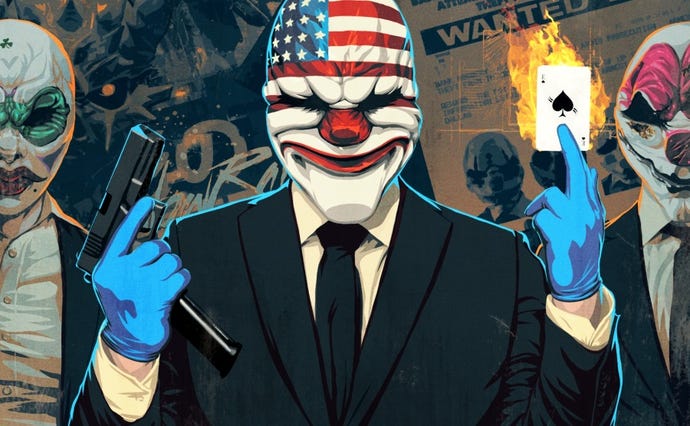 Payday 2: Crimewave Edition will include a year's worth of paid DLC from the PC version of the game for free.

The new-gen version of the game will be available June 2015, and includes almost all of the paid and free DLC released so far for Overkill's popular first-person shooter.
That DLC includes The Big Bank Heist and Clover, the first playable female crook.
Payday 2: Crimewave Edition is the latest version of a game that has over 9 million players over Steam, Xbox 360 and PS3. This PS4 and Xbox One edition runs in 1080p resolution and with an "improved" frame rate.
Anyone looking to pre-order the game on PSN and Xbox Live can do so now with 25 percent off the regular price and a pre-order also unlocks the Hard Time Loot Bag digital content.
The pre-order digital content includes a format-specific mask, skull mask, red dot mod for rifles and extra cash.
Check out the gallery of Payday 2 images below.