PAX and New York Comic Con producer acquires Gamer Network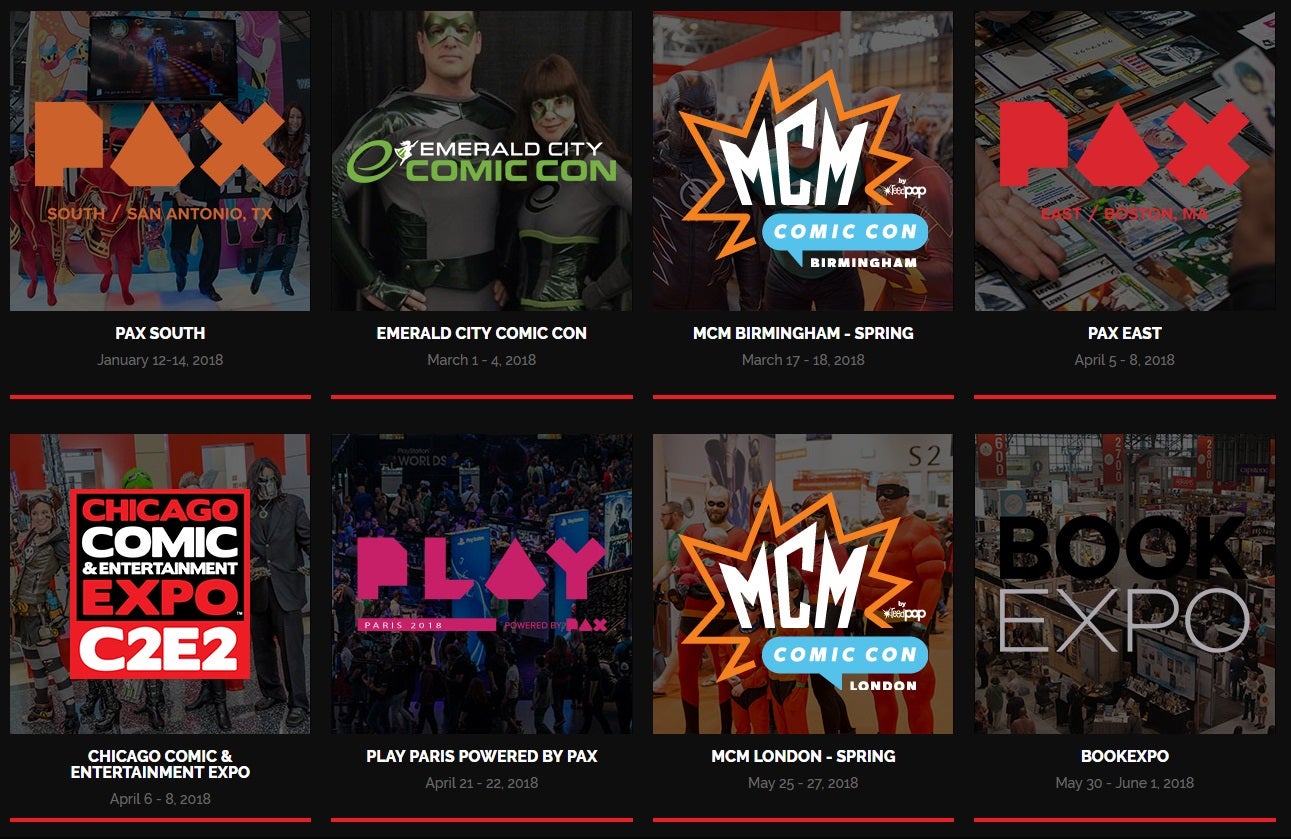 The producer of PAX and New York Comic Con has bought Gamer Network, publisher of VG247, RPS, Eurogamer and EGX events.

Events organiser ReedPop now adds all the Gamer Network websites, YouTube channels and events to its portfolio, from today.
Specialist games media brands including VG247, Eurogamer, RockPaperShotgun, US Gamer, GamesIndustry.biz, Outside Xbox and Digital Foundry - which combined reach more than 50 million users a month - as well as EGX and EGX Rezzed, all join ReedPop.
ReedPop is known for producing PAX East, West, South and Australia, NYCC, MCM Comic Con, Star Wars Celebration, TwitchCon and more.
"Gamer Network is one of the world's leading voices for gamers and gaming culture. The opportunity to be in business with Rupert Loman and the brands, events and team he has created is a once in a lifetime opportunity," said Lance Fensterman, global head of ReedPop.
"Bringing ReedPop and Gamer Network together, PAX and EGX together – these are the kinds of mash ups you dream of. We are beyond excited to dream up new concepts that will blow the minds of fans all over the world."
Rupert Loman, founder of Gamer Network added, "We're delighted to join the ReedPop group. I'm a big fan of PAX and the company culture that Lance has created. The ambition and strategy that we share means we're extremely excited about what's next. The combination of our online channels and European events with their internationally-respected US footprint is a powerful one."
"I'm so proud that we've managed to grow to this point without any external investment and on our own terms. Gamer Network has achieved 18 consecutive years of revenue and audience growth by focusing completely on the needs and passions of our visitors, readers and viewers, and I couldn't be happier to have found a like-minded partner to take the company further. I'd like to thank everyone who has contributed to our incredible journey and I'm really looking forward to seeing where we can take things from here."
All current Gamer Network staff will remain with the company.
VG247 will continue with its growth plans for 2018. That includes new staff joining the site shortly and a continued push to increase traffic through top-notch editorial and video content.