PAX 10 announces 2009 Independent Games Showcase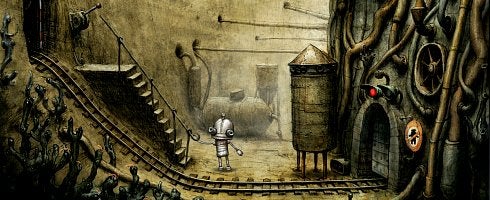 PAX has announced this year's winners for the PAX 10 Independent Games Showcase.
The ten winners were picked from over 150 submissions.
Winners last year included indie titles Audiosurf, Schizoid, and The Maw.
Here's the list for this year:
CarneyVale: Showtime by the Singapore-MIT GAMBIT Games Lab (Xbox 360)
Closure by Tyler Glaiel and Jon Schubbe (PC)
Fieldrunners by Subatomic Studios (iPhone/iPod touch)
Liight by Studio Walljump (Wii)
Machinarium by Amanita Design (PC)
Osmos by Hemisphere Games (PC)
Puzzle Bloom by Team Shotgun (PC)
Tag: The Power of Paint by Tag Team (PC)
Trino by Trinoteam (Xbox 360)
What is Bothering Carl? by Story Fort (PC)
Full details on each game through the link.