Own your own Knight of Astora with this seriously detailed Dark Souls statue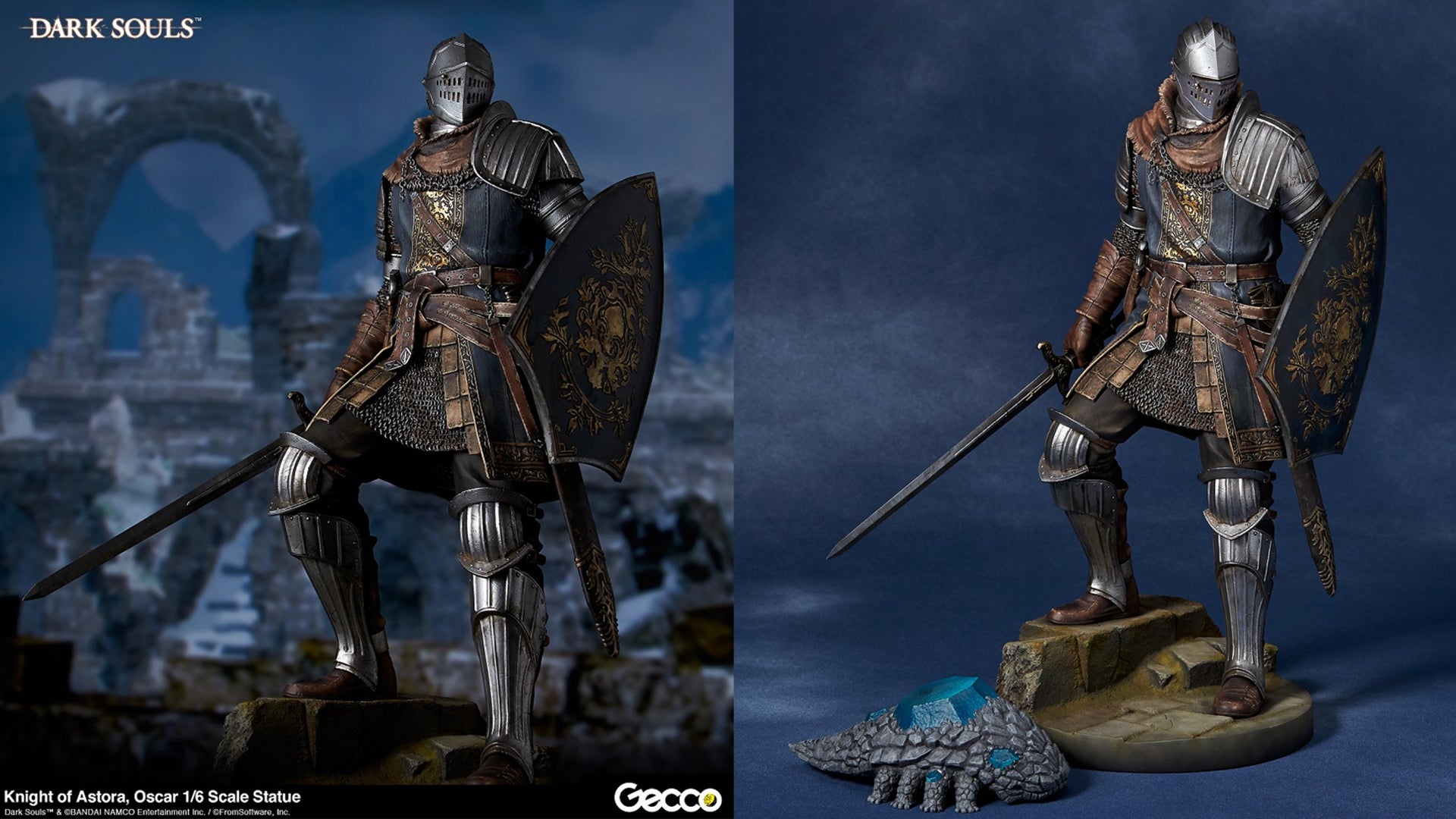 In terms of video game collectables, there are a lot of options out there, but some are just cooler than others, really.
The one that appeals the most to the die-hard fans of any given video game franchise usually tends to be the limited edition scale statues. The latest into this trend is this 1/6 scale statue of Knight Of Astora Oscar from the original Dark Souls, up for pre-order now.
This beauty, from Gecco, stands approximately 320mm tall (that's about 12.5 inches for you imperial folk out there), is made of ABS and PVC and is a 1/6 scale. It's billed as a faithfully recreated statue of Oscar, the first character players will meet inside the Undead Asylum of the original game's early stages. It comes with Astora's straight sword, a crest shield and a fancy display base to stand on.
Better still, the current pre-order bonus for this one will get you an additional replica almost as exciting as Oscar himself - a 1/6 scale replica of a Crystal Lizard. Pre-orders are open now but are set to close for good on October 24th, 2017. The statue itself will ship at the end of January 2018.
Sure, it ain't exactly cheap, coming with a price tag of £231.90 / $299.99, but once this thing is gone, it's gone for good. Unless you feel like trawling through eBay in a year's time and paying an insane amount for one, that is.
Dark Souls 1/6 Scale Statue: Knight of Astora - Oscar for £231.90 / $299.99 from Play-Asia