Overwatch Year of the Rooster trailer leaked, again, this time in much higher quality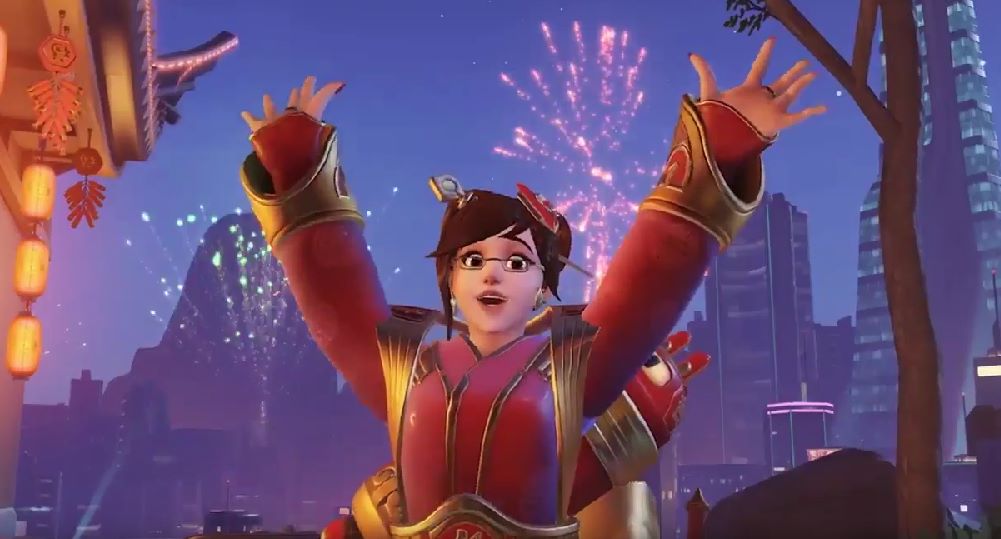 It seems we'll find out everything we need to know about Overwatch's upcoming Year of the Rooster event before Blizzard gets a chance to talk about any details.
Ever since Blizzard confirmed that Overwatch will be getting a Lunar Year-themed event this week, details of what's coming have been making their way online almost every day since, and not officially.
First, the new skins leaked, followed by the full trailer for the event.
Now, the same trailer appeared online, in much higher quality (via Metabomb). Best of all, it's not in Chinese (Spanish), revealing a number of key details. First, it appears the Capture the Flag mode is called Capture the Rooster.
We also get to see an appropriately-themed version of the Lijiang Tower map. The different new skins for Mei, Junkrat, Zenyatta, Tracer, and more are also shown off.
Outside of a brief look at the Capture the Rooster mode, we also see the new loot box design. Finally, some of the emotes were demoed, and one in particular looks very elaborate.