Overwatch: Jeff Kaplan does not much care for your hate of smurfing
Overwatch game director Jeff Kaplan does not see smurfing as a problem.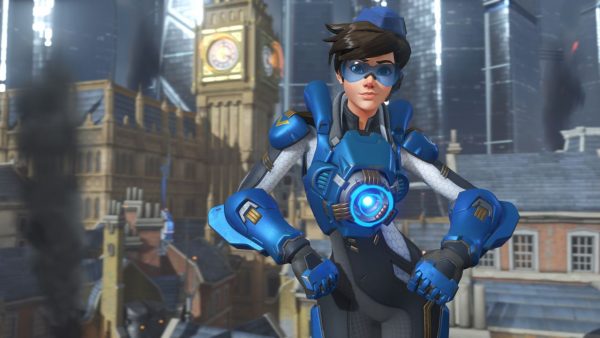 A certain subset of the Overwatch community considers smurfing a form of cheating, but game director Jeff Kaplan does not share their views.
Smurfing is when a high-level player creates a new account for the purpose of getting matched with players that are well below his skill level so they can trounce them and boast about it. It's generally frowned upon - and for good reason, but some believe it's as bad as cheating.
Those who do shared their thoughts in a thread on the forums, asking Blizzard to take the issue seriously. Instead, what they got was a reply from game director Jeff Kaplan explaining why the studio likely won't do so anytime soon.
Kaplan first pointed out that smurfing and boosting are two different things. In the latter, high-skilled players will queue up with low-skilled ones in an attempt to "carry" them, which helps the low-skilled player get a skill rating higher than they deserve.
Blizzard is actively watching out for boosting, according to Kaplan, looking to stop it entirely. Smurfing, on the other hand, well, it's not that big of an issue, according to him.
"A few weeks ago one of the Pro Overwatch players created a smurf account and was streaming from it. We were able to watch his MMR internally and compare it against his "main" account. Within 15 games, the MMR's were equal." he said, recalling a recent example of smurfing.
"I know there is a very bad perception of smurfing. But the reality is, skilled players are moved rapidly out of lower skill situations."
Kaplan then gave another example of the community calling foul play where there's none. A member of the Heroes of the Storm team occasionally plays with Kaplan's group, but despite his way lower level, he's very skilled. This results in other players they play against calling him a smurf, when it's not true.
In short: the Overwatch game director believes the internal skill rating system is good enough that it'll catch smurfers early and bump them back up into their appropriate skill rating group before they get to troll too many players.