Overwatch: here's what Blizzard is planning for Competitive Play based on PTR feedback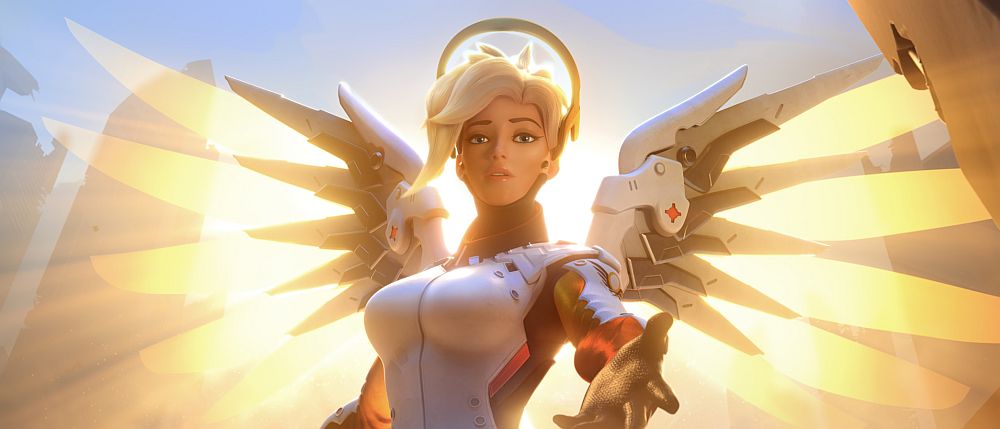 Overwatch Competitive Play isn't even out yet and Blizzard is already planning more than a few changes.
Overwatch is getting Competitive Play pretty soon. But, before everyone gets access to the mode, a few players are already testing in the game's public test region.
Based on feedback from those players, Blizzard is already planning a few changes that will hit before it goes live. Game director Jeff Kaplan took to the game's forums to post a massive development update explaining the developers' intent behind some of the more controversial features, as well as long and short term plans for the mode.
The two points of contention here are the coin flip and Sudden Death. For Sudden Death, Blizzard has always said it's working on reducing the number of games that reach that point from the initial beta. Though the new beta managed to do that for Assault, Escort and Hybrid maps still go into Sudden Death more often than the developers would hope.
Because of that, Blizzard will be implementing a few changes. For the short term, the initial match time for all maps will be reduced from 5 minutes to 4 minutes. The Sudden Death timer will also be reduced to 1m45s from 2m00s. This will reduce the overall time it takes to play matches, giving players more time to play more of them.
Longer term, Blizzard is working on applying the same "time bank" system (from Assault) to Escort and Hybrid maps. "What this means is that, if both teams push the payload all the way to the end of the map with time leftover, you'll go into a second round on the same map," explained Kaplan.
"We'll remember how much time was on the clock for each team, and then you'll have that amount of time to push the payload as far as possible. At the end of this second round, we'll also look at how far your team pushed the payload vs. how far the enemy team pushed their payload. Push it farther than the other team and you win."
Though this makes sense, it still doesn't rule out ties from happening, which is the reason why we have Sudden Death.
"For example, right now we're exploring ways to allow for matches that would otherwise result in Sudden Death to instead resolve in a draw where neither team wins or loses," Kaplan says about some of the solutions Blizzard is looking at.
"In that situation, our goal would be to make sure the match still felt rewarding for both teams, and that players could walk away feeling like it was time well invested. It's important to remember that the removal of Sudden Death/the addition of draws would accompany the format changes to Escort and Hybrid maps, which means that draws should be VERY rare overall."
These changes won't be easy to implement, according to Kaplan. For that reason, they may be added in a latter season, the fall season, for example. Kaplan added that delaying Competitive Play until then is not what the game needs.
"Competitive Play is the type of system that will require a few seasons before we reach the place where we want to be. We need to run the system through its paces, in the live game environment, so that we can see how the community as a whole uses and reacts to it. By getting the system out there sooner, we can start making meaningful improvements sooner too."
You can read the rest of the post from here, as it delves even deeper into the thinking behind all of these proposed modifications.