Overwatch guide: best heroes, abilities and strategies for Blizzard's shooter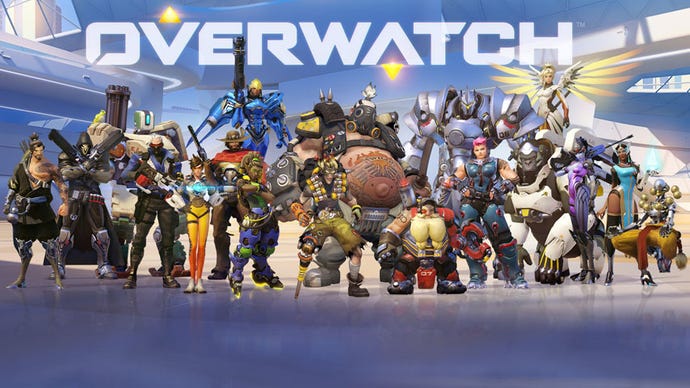 Find the best hero for your play style with this guide to all abilities, classes, strategies and more.
more
Overwatch guide: best heroes, abilities and strategies for Blizzard's shooter
Overwatch is Blizzard's new competitive first-person shooter where teams of six go up against each other in fast-paced combat, completing objectives and goals, switching strategies and tactics to dominate the match.
There are no loadouts to change here so mastering different heroes and their skills is vital. Although each hero falls into one of four familiar classes - offense, defense, support and tank - each has varied abilities with more than one obvious play style. Some heroes you'll love to play, some you'll hate, and others will slowly grow on you.
Players are not stuck with one choice of hero for the entire match. You can switch between heroes and classes as you please, and it becomes essential for you to do so as the match unfolds. It's not unusual for a team to cycle through the majority of the 21 heroes by the end of each game. The secret is in paring different hero skills and abilities to compliment each other, protecting, defending and crushing the opposition as a group rather than going solo.
Overwatch is not your everyday first-person shooter then, which is why we've put together this extensive guide to all 21 heroes and their abilities, as well as tips and strategies for winning matches, which heroes are right for your play style and the best heroes for beginners.
Overwatch beginner's guides
Server times and everything you need to know for launch
Beginner's guide: 13 tips and tactics
The best heroes for beginners
How to level up and unlock loot
Prices and details for cosmetic loot boxes
Overwatch advanced player's guide
The best hero team composition
The best defensivee team composition
McCree guide: every gunslinging move explained
Genji guide: every ninja move explained
Best heroes tier list - May 2016
How to win at Escort, Assault and Control modes
9 really useful tricks and tips you need to know
All the attacks and Ultimates Genji can deflect
First details of Competitive Play and seasonal play
Overwatch hero guide
Offensive heroes
Get into the thick of the fight with a hero designed to attack aggressively and go hard on opponents.
Defensive heroes
Stand firm and guard objectives with unique firepower and abilities in defense.
Tank heroes
Intimidate, crush, kill and destroy the weak with a tank hero.
Support heroes
Support your team with a crucial role helping, healing and buffing your allies.
Overwatch open beta details
Beta stats: total damage came close to 1.4 trillion, 4.9B minutes played
Why Overwatch is your new favourite game
Beta start times and how to get on it
Overwatch is a brilliant class-based shooter - PC beta review
It's time for console players to pay attention to Blizzard's FPS - console beta review