Echo will join the Overwatch roster next week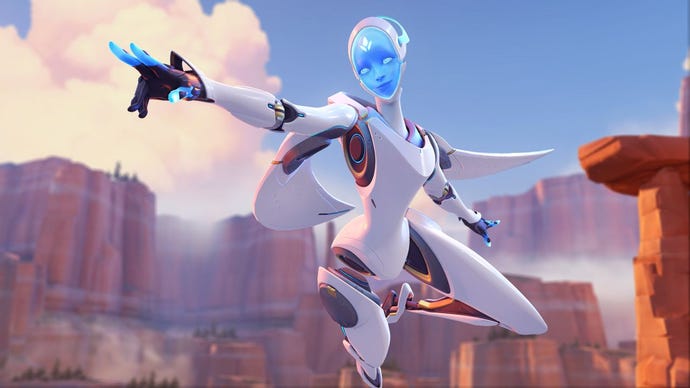 Echo, the 32nd hero to be added to Overwatch, is leaving the Public Test Realm next week for wide release.
Blizzard has announced Echo will join the Overwatch roster next week on April 14.
The new hero Echo falls in the Damage category, and was revealed in a story video back in March as an evolutionary robot "programmed with a rapidly adapting artificial intelligence."
Following the flight plan.

Echo swoops into Overwatch on April 14! pic.twitter.com/BWO8W6ivDO

— Overwatch (@PlayOverwatch) April 9, 2020
Here's a recap of her abilities.
Overwatch – Echo's Abilities
Duplicate (Ultimate) – Echo duplicates a targeted enemy hero and gains use of their abilities
Flight (Shift) – Echo surges forward quickly, then can fly freely
Focusing Beam (E) – Echo channels a beam for a few seconds, dealing very high damage to targets with less than half health.
Glide (Passive) – Echo can glide while falling.
Sticky Bombs (Secondary Fire) – Echo fires a volley of sticky bombs that detonate after a delay.
Tri-Shot (Primary Fire) – Echo fires 3 shots at once, in a triangle pattern.