Overwatch - Blizzard removes "sexualized" Tracer win pose following fan complaint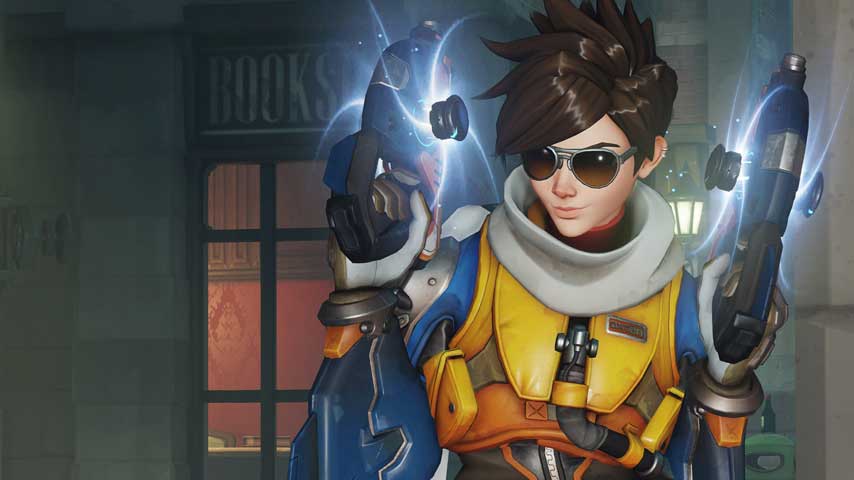 A certain win pose for one of Overwatch's female characters is causing some criticism.
The closed beta for Blizzard's Overwatch features a strong roster of characters of various personalities, looks, as well as gameplay roles.
Tracer, one of the game's most well-recognised female characters (the one on the cover), has an over-the-shoulder victory pose that one player thought sexualized Tracer in a way that doesn't fit with her character. Fipps, the player in question, wrote a detailed argument on the game's forums explaining why this move reduces Tracer "to another bland female sex symbol."
Fipps post goes into listing the character's personality traits, as seen in her abilities and through the game's animated series. None of these, according to them, are reflected in that win pose.
"We aren't looking at a Widowmaker pose here, this isn't a character who is in part defined by flaunting her sexuality," the player wrote. "This pose says to the player base, oh we've got all these cool diverse characters, but at any moment we are willing to reduce them to sex symbols to help boost our investment game."
A few hours later, game director Jeff Kaplan issued an apology and promised to remove the pose. "We want *everyone* to feel strong and heroic in our community," Kaplan's statement read.
"The last thing we want to do is make someone feel uncomfortable, under-appreciated or misrepresented. Apologies and we'll continue to try to do better."
As you might expect, this did not go down well with a lot of other players who felt game developers shouldn't alter their design because a few didn't like it. Kaplan later posted an expanded reply that went into more details about the decision to remove the pose.