Overwatch's latest comic "Retribution" teases next week's Archives event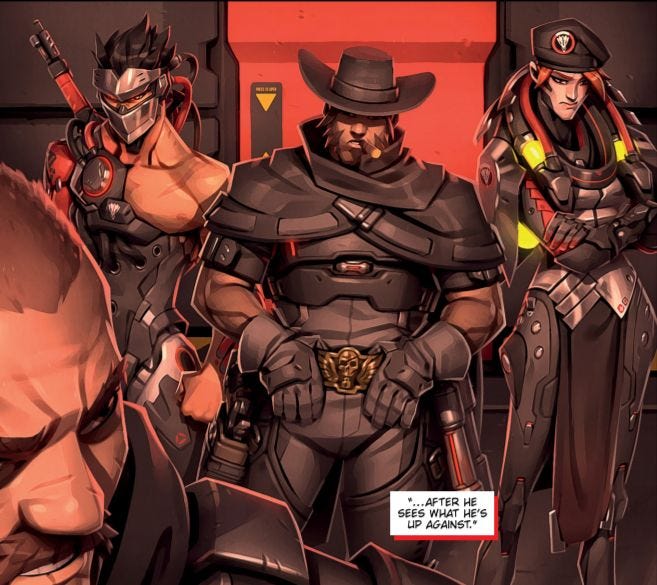 The latest Overwatch comic provides a few hits at what to expect during next week's Archives event.
At least, that was the case with last year's Overwatch comic when it arrived prior to the event.
This year, it seems the Archives event will revolve around Blackwatch members Reaper (Reyes), Genji, McCree, and Moira. It also hints at a possible new gameplay mode called Retribution. This is also the name of the comic.
In Retribution, we gain more insight into Gabriel Reyes (aka Reaper) and see an assassination attempt on Widowmaker's now deceased husband and former agent Gerard Lacroix.
While more details on this year's Archives event will be revealed this evening during Stage 3 of Overwatch League Season 1, we can pretty much deduce from previous teases the new event will take place eight years in the past.
The King's Row mission from Uprising is set for a return, and like last year, there will be 100 cosmetic items available to unlock in Overwatch.
Other than that, we're not too sure what else to expect at this point, but it seems likely getups worn by characters in the Retribution comic will come in the form of skins - check out Moira. That was the case with Uprising in 2017 at least.