Outriders release date "adjusted", not delayed, for PS5 and Xbox Series X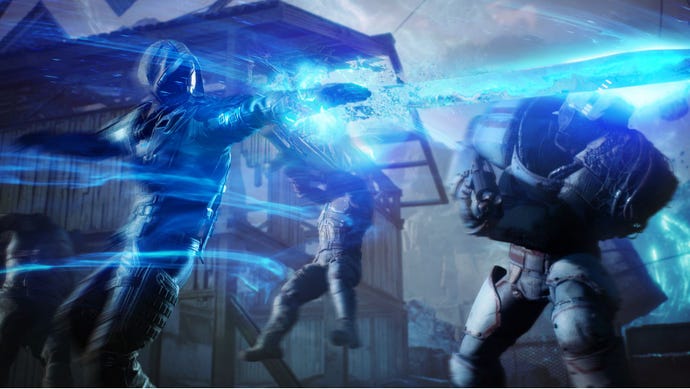 When it was first revealed, Outriders was scheduled for release in Summer 2020. But when Square Enix subsequently confirmed Outriders for PS5 and Xbox Series X, it came tagged with a new release window: Holiday 2020.
At a recent preview event for the game, development studio People Can Fly clarified the change.
"We adjusted timelines," Rafal Pawlowski, lead level designer for People Can Fly, told VG247.
"Because right now it makes more sense with what we already know about the Xbox Series X and PlayStation 5. It's just adjusting the timeline for us."
"It's all dependent on the first party product," Szymon Barchan, lead narrative designer on Outriders, added.
"We're finishing the game, there are no problems with it. It's a product and you've got to think about it like that."
Made by the development team behind Bulletstorm and Gears of War: Judgement, Outriders is a grim and gritty sci-fi shooter designed for 1-3 player co-op. As an Outrider, your team leaves Earth searching for a new home for humanity.
On the distant world of Enoch, an encounter with the mysterious Anomaly pushes you back into cryosleep. After 30 years you wake up to find the planet not only ravaged by permanent war, but that your brush with the Anomaly has left you with the elemental power to control fire, electricity, or even time.
Outriders will be released on current gen consoles, as well as PS5, Xbox Series X, and PC. It's one of the first games to be publicly confirmed for next-gen consoles. It aims to tell a mature story, but with a main character you create yourself.
Bucking the trend for triple-A looter-shooters, People Can Fly is shying away from the live-service model, and aims to deliver a full package and complete experience for players at launch.
For more on our first impressions with Outriders, check out our hands-on preview, here.