Outriders might be great but it gives a terrible first impression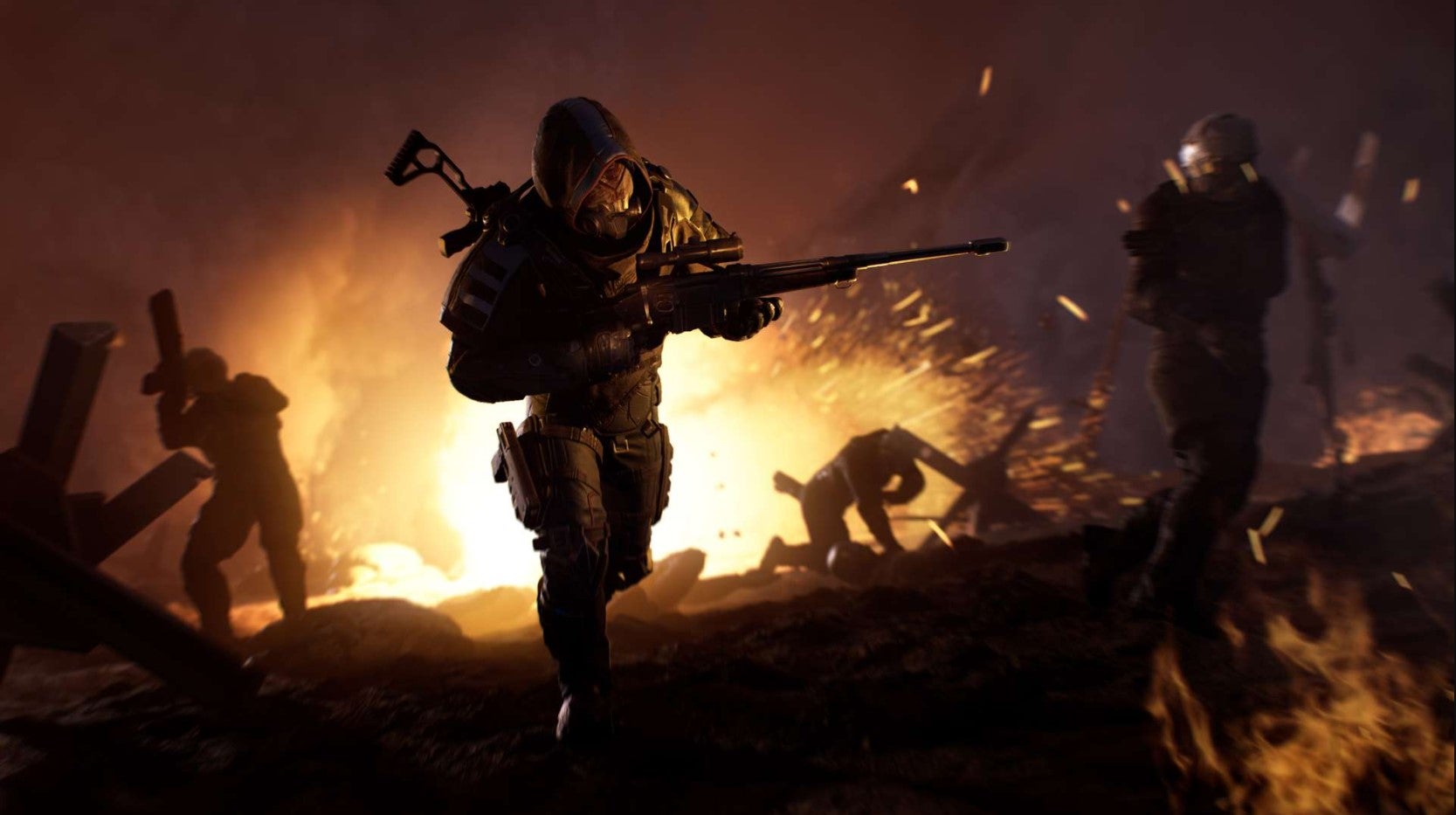 A game's opening moments really set the tone and level of expectation. Outriders' intro fails, completely.
Outriders has found itself in a rather nice spot. April is barren of new releases until the very end of the month, giving the People Can Fly shooter a nice bit of runway to establish itself with a gaming community eager for something new. Early impressions suggest Outriders might be worth the investment (or download on Xbox Game Pass), but boy does it get off to a rocky start.
Everyone can point to a game with a memorable opening. First to my mind is the incredible start to God of War 3, a game that dazzled from the off in a way few others have managed. The Last of Us set things up beautifully with a superb intro that stays with you. Every game can't be such big-budget blockbusters, but they can at least get you off on a high note.
Outriders, a game primarily about shooting things, opens without any shooting, moves at a snail's pace, flicks between game and cutscene far too often, and sees you talking to a number of boring NPCs. It is the very opposite of what I'd call opening with a bang. It's pedestrian, and within moments I had semi switched off, my eyes glazed over as a person I do not care about tells me about what's going on.
I have no doubt that walking the line between throwing too much at the player and complete hand-holding is tough, but barely anything happens outside of some holographic target shooting training for what seems like about 20 minutes. Not long, you might say, but it's too long when time is short and I can switch to a number of other new games on Game Pass very easily.
When things finally get going (all before you reach the point where you pick a character class and things start to improve), you fight a mid-sized monster in a very tight space, the camera struggling to keep up amidst the rapid changes in direction and the encouraged roll dodges. There's an awful "run from the bad things" sequence, and numerous tricky-to-process cinematics that are borderline ruined by the shaky cam filming style.
Then there's an in-game story sequence where you're stuck in the back of a transport vehicle, similar to the famous cart ride in Skyrim, except everything is grey and unexciting. After this the game does thankfully go up a level, with some actual gameplay that doesn't feel horribly disjointed and truncated.
At this point I'm into the game proper, but I can't remember a single character's name (including my own), and all I've taken in from the story dialogue is that there's an anomaly of sorts. And now I'm killing things.
I really don't mind if a game has a compelling story or not. The point is that if you're going to slowly introduce things and not go hell-for-leather gung-ho action movie in the first 20 minutes of a game about shooting things, you really need to make it somewhat more engaging than this.
I don't know how long the game will hold my attention, but it's worth noting that if you feel like switching off after five minutes, things do improve. By how much remains to be seen.