Outlast 2 now in development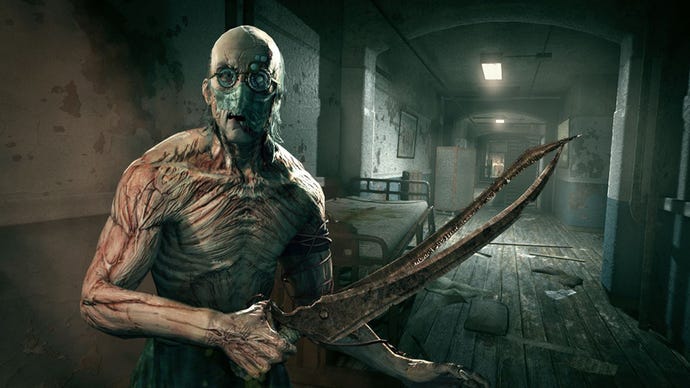 Outlast developer Red Barrels has confirmed that a sequel is already in the works.
Outlast 2 is in development at Red Barrels right now, co-founder Philippe Morin has announced.
"After shipping the XB1 version of Outlast, we took some time to analyze our situation and we quickly realized we had at least another horror game in us," he told Bloody Disgusting.
"So, yes, we are working on Outlast 2."
Morin confirmed the sequel is another survival horror game and is set in the same universe as the original, but said it will feature new characters and setting.
"We might go back to Mount Massive Asylum one day, but for now we have new ideas and themes we'd like to explore and we think we're cooking up something special," he said.
"We're still a small indie studio (12 people), so we'll need a little bit of time to ship our next game, but hopefully it will be worth it."
No platform, release date or even story information was provided.
"Part of the fun of playing a horror game is the sense of discovery and progressively understanding 'wtf' is going on. So, I'd rather not say too much at this point," Morin said.
Outlast launched on PC towards the end of 2013 before coming to PS4 and later Xbox One. It emphasises stealth and agile escapes, with no combat options, and has been very well received.