Original GTA Creator Remaking GTA1 in 3D
Michael Dailly, creator of Grand Theft Auto and Lemmings, is proving the power of GameMaker.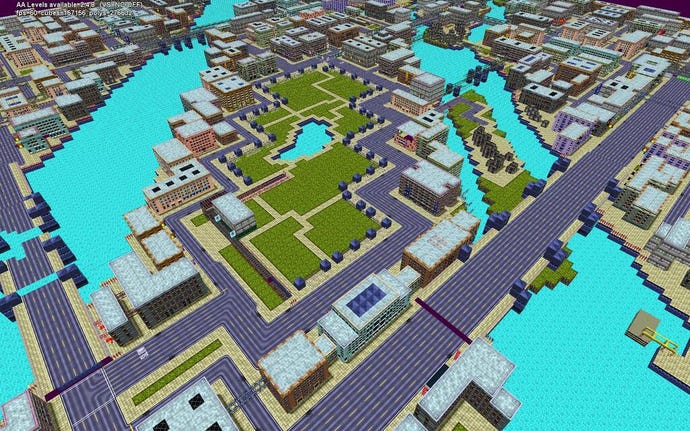 This article first appeared on USgamer, a partner publication of VG247. Some content, such as this article, has been migrated to VG247 for posterity after USgamer's closure - but it has not been edited or further vetted by the VG247 team.
It's easy to forget how far the Grand Theft Auto series has come over the years.
Nowadays, the GTA games are associated with astonishingly detailed virtual worlds filled with things to see and do; with objectionable but interesting characters; with emergent mechanics and new ways to play that are the result of players experimenting with exactly what it is and isn't possible to do in the game.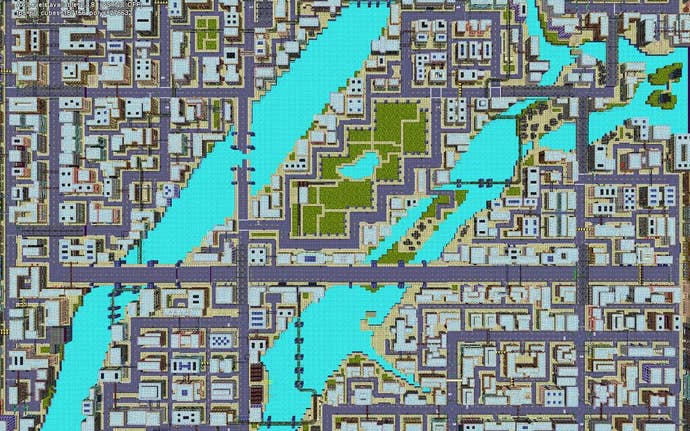 Back in 1997, though, the original Grand Theft Auto was a top-down action game that got its fair share of criticism for having visuals best described as "functional" rather than impressive, and a difficulty level that was through the roof. Despite its flaws, its solid gameplay captured the imagination of players all over the world, and, as we all know, proved popular enough to spawn numerous sequels, bringing us to the unrecognizable big-budget extravaganza that was released a few weeks back.
Michael Dailly, original creator of Grand Theft Auto (and Lemmings too, fact fans), still clearly has a degree of attachment to his creation. So much so that in his current position with GameMaker developer YoYo Games, he's gone back to his roots and started putting together a remake of the original Grand Theft Auto -- in 3D.
Dailly's remake uses YoYo Games' GameMaker Studio package as the rendering engine, but has built the map loader and primitive builder systems from scratch. Currently, the engine runs in both HTML5 and WebGL (both of which are "plugin-free" Web technologies) at 60 frames per second -- a considerable performance increase over the original game.
Although the original GTA was depicted from a top-down perspective, the map itself was actually three-dimensional, allowing for parallax effects as you drove around giving you an indication of how tall buildings were, and also permitting you to drive over bridges and through tunnels. As such, the original maps are already built for driving around in 3D despite the 2D projection of the final game. Here's a shot of how the game would have looked from a first-person perspective, rendered using Dailly's new engine.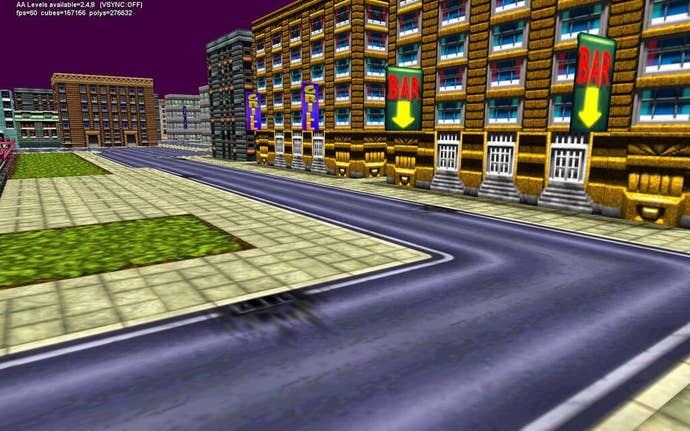 Dailly isn't planning to release his GameMaker GTA engine to the public just yet, since there's still work to do on it. Once it's finished, though, it'll be a good demonstration of what GameMaker Studio -- already a popular choice among hobbyist and even small commercial developers -- is capable of. He's not currently planning on actually implementing Grand Theft Auto's gameplay, just the engine; once it's all done, he says, he'll decide what to do with it.
You can follow Dailly's progress on development by keeping an eye on his Twitter account, where he's answering questions and posting screenshots.