One of the reasons people still play so much Diablo 3 is coming to PS4 and Xbox One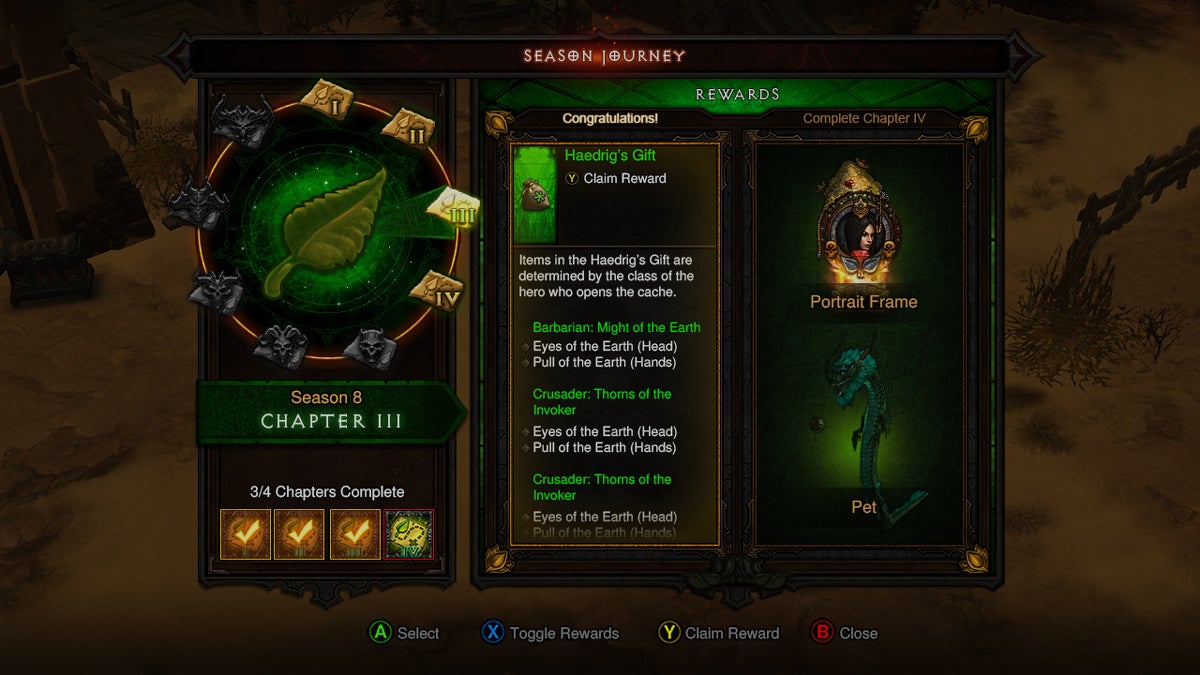 Diablo 3 console players will soon be able to participate in Seasons, one of the RPG's most compelling endgame features.
Diablo 3 is getting better on PS4 and Xbox One with the addition of Seasons.
If you're not familiar with the Mac and PC build of Diablo 3 you might not be aware of the Seasons system, which has players working to complete tasks and challenges on seasonal timers. Successfully completing a season unlocks a six-piece class set as well as other incidental rewards like pets and cosmetic items.
Having something to work towards regularly is a pretty good reason to keep playing Diablo 3 even if you're not super hardcore about it, but those who are can compete with their fellow champions on an array of leaderboards.
Many of the features you know and love will translate over to console: seasonal rewards, leaderboards, and more. #BlizzCon pic.twitter.com/Qd9GAtLa2i

— Diablo (@Diablo) November 5, 2016
Seasons arrive in Diablo 3 PS4 and Xbox One sometime in 2017.
There's been loads of Diablo 3 news out of BlizzCon 2016, and it's great to see the console versions getting some love along side the mothership build.
Blizzard's continual Diablo 3 updates have kept the Mac and PC player base nice and healthy, but console updates have been a little tardier.