One-of-a-kind Lamborghini Centenario Xbox One S is droolworthy
Now we're talking.
Forza Horizon 3 is out today, and some people are pretty excited. Amongst them is Xbox Germany who you my recall are giving away three of the specially made Audi R8 Edition Xbox One S. And I still think it's as ugly today as I did yesterday.
But Xbox Australia has swooped in to make it all better, upping the stakes with a one-of-a-kind Lamborghini Centenario Xbox One S.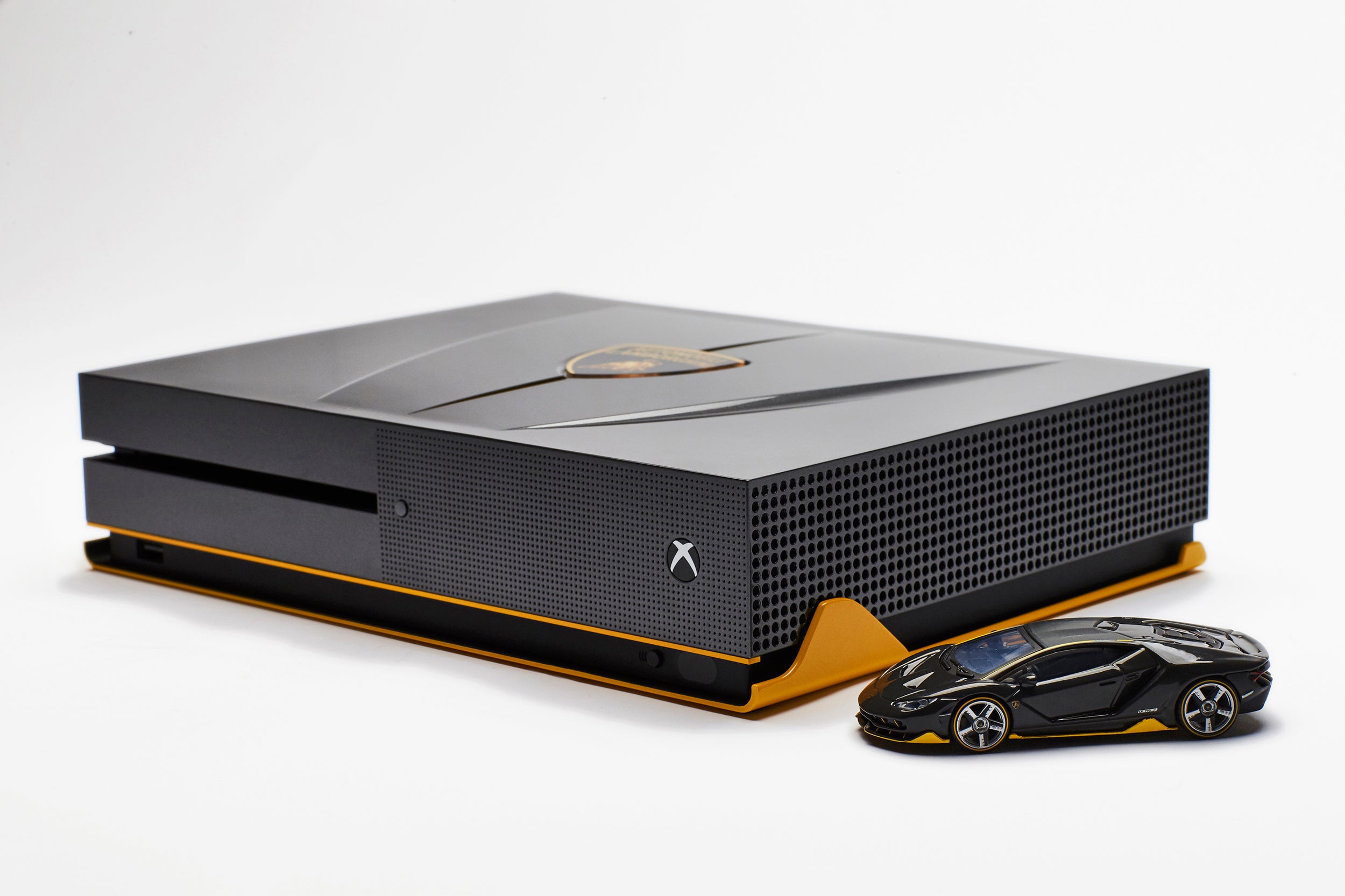 I don't know if it's because I'm comparing it to yesterday's monstrosity, but I am really digging this edition.
"Much like the $2 million dollar car that inspired its looks and also features on the cover of Forza Horizon 3, the first and only Lamborghini Centenario Xbox One S is reminiscent of the Italian manufacturer's striking design and state-of-the-art engineering," said Microsoft.
"With its gunmetal body, matching wireless controller and signature yellow trimmings, the console truly looks as sleek as it sounds!"
They are not wrong. It looks flippin' fantastic.
The competition appears to be open to Australian residents only. To enter, grab yourself a copy of Forza Horizon 3 between September 27 and October 2 at Microsoft's flagship store store in Sidney's Pitt St or online.
This will enter you into a draw to win. If you pre-ordered or bought your copy early, you can still opt in by sending proof of purchase in a private message to the Microsoft Store Facebook page.
The console is on display in Sydney's Pitt St store so if you want to have a little drool over it, you can.
What do you think of the Lamborghini Centenario Xbox One S compared to the Audi R8? Are they both a bit garish for your taste or do you have a firm favourite? Let us know in the comments.