Old-school cyberpunk adventure Read Only Memories coming to PS4 and Vita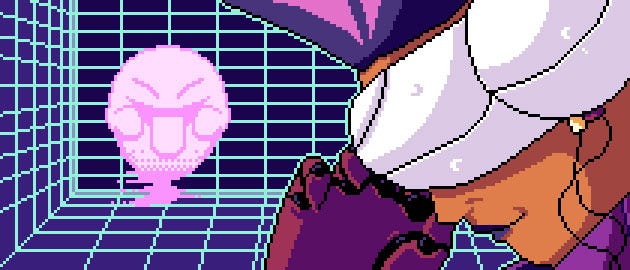 Read Only Memories is wonderful, and coming soon to a whole new audience.
Read Only Memories is a crowdfunded adventure with several claims to fame, but while the ultra-inclusive touches (a diverse cast, clever character customisation) are very much worth celebrating, the fact that it's just plain excellent is more than enough reason to check it out. An old-school graphic adventure game with a terrific retro-cyberpunk aesthetic and multi-solution puzzles? Yes please.
Our excuse for belatedly talking about the project today is that PS4 and Vita ports have been announced. No release date beyond "coming soon", unfortunately, but here's a trailer:
If you simply can't wait, you can grab Read Only Memories for Linux, Mac and PC via GOG, Steam, itch.io and the Humble Store (pro tip: save yourself some time and money, and get the soundtrack in a bundle). A demo is available on the Read Only Memories website, if you want a taster first - for all three current platforms. Nice!