Oh wow, Shadow of the Colossus is getting a PS4 remake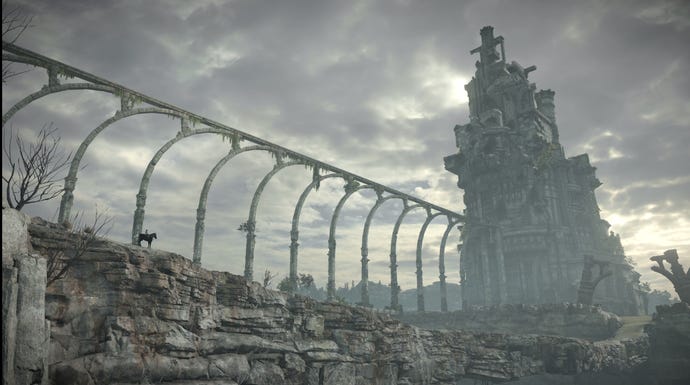 Shadow of the Colossus! On PS4!
The new trailer shows the game in glorious current-gen glory. It looks beautiful. Based on the footage it looks like a straight-up remake, with completely new assets, although it's not clear whether there will be additional content, or if any of the colossus that were cut from the original PS2 release will be reinstated.
As before, the protagonist is shown climbing these massive beasts, hoping to reach the glowing point atop their heads to plant his sword into them.
The remake is coming courtesy of Bluepoint Games, which has become Sony's go-to studio for remakes and remasters - they also brought Flower, Gravity Rush, and the Uncharted trilogy to PS4. They were also responsible for the PS3 HD versions of Ico and Shadow of the Colossus.
The original Shadow of the Colossus was widely beloved. There was talk of a film back in 2014, but that is yet to eventuate.
Shadow of the Colossus for PS4 is due in 2018.