Dual virtual reality controllers Oculus Touch revealed for Rift headset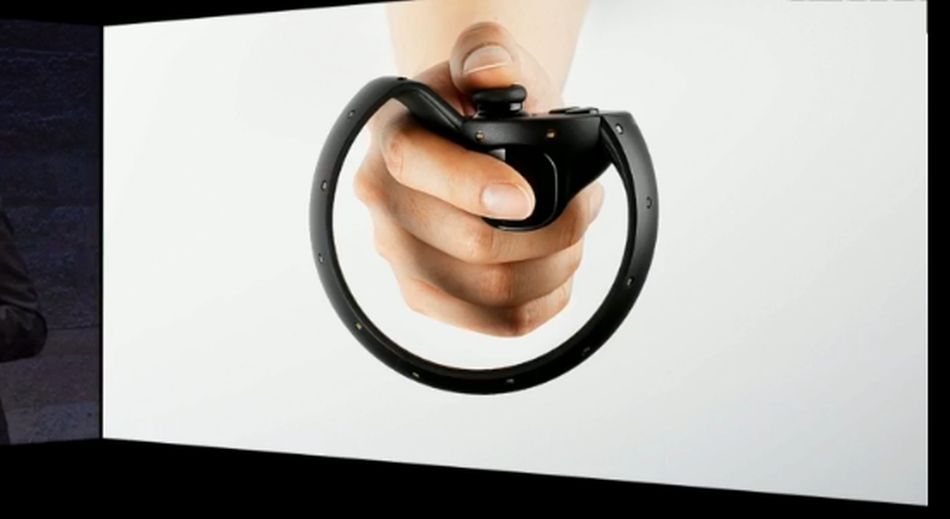 Oculus has announced tracked controllers you hold in each hand which allow for communicative gestures and traditional inputs.
The prototype is codenamed Half Moon, the tech is dubbed as Oculus Touch and it comes with buttons, triggers and analog sticks.
Both are mirror images of the other and wireless, haptic feedback and can detect finger poses like pointing or giving the thumbs up, allowing the user to interact more naturally with VR experiences.
The controllers also works in combination with traditional controllers.
Speaking with PC Gamer, Oculus VP of product Nate Mitchell said that currently, the prototype only allows gestures made with the index finger and some thumb movement at this stage, but the "matrix of sensors inside" the controllers will sense where the user's appendages are positioned.
"It's relatively basic in terms of—we're not talking about knowing exactly where all your fingers are - but for basic gestures," said Mitchell, "whether we're talking about pointing, or the hand trigger that we have to like pick up things.
"It enables a pretty cool set of hand poses that do make it really effortless to pick up stuff in the world, toss it, and do those kinds of actions that you can't do with a gamepad."
Oculus Touch will be released during the first half of Q1 2016 and will be sold separately from Oculus Rift, which releases during Q1 2016.