Oculus Rift to be rebranded with Facebook interface and logo [UPDATE]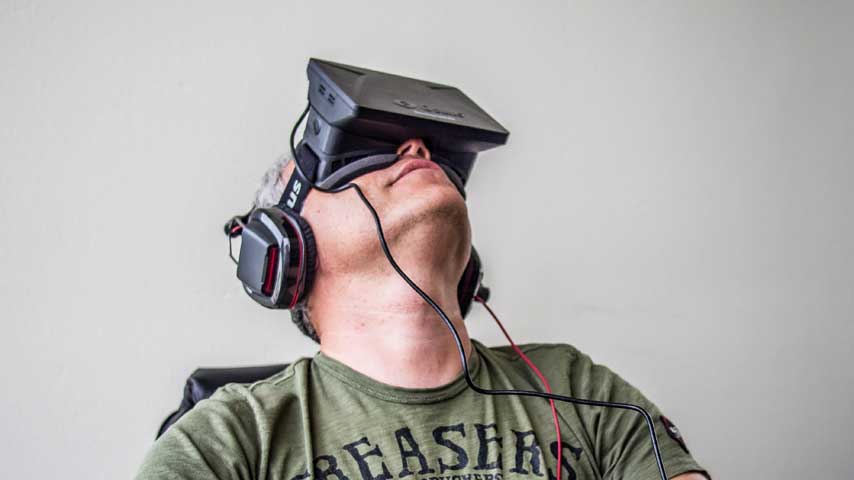 Oculus VR was acquired by Facebook last night for the princely sum of $2 billion, sparking fears that the virtual reality manufacturer would turn its back on gaming and push adverts and other social networking tropes in front of user's eyes. A report from earlier today suggested that the company would re-brand, but a Facebook representative has put the kibosh on said rumors.
Update
Speaking with TechCrunch, a Facebook representative stated the NYT report stating the company planned to rebrand the headset with a Facebook interface and logo was "not true" and "not in the spirit" of the company's relationship with Oculus.
The original report is below.
Original Report
You'll find our full Oculus Facebook report through the link, complete with quotes from CEOs Mark Zuckerberg, and Palmer Luckey, and some top-level details.
The move has also caused Mojang founder Markus 'Notch' Persson to cancel his plans to bring Minecraft to Oculus Rift due to his distrust of Facebook.
Now, a report in the New York Times has cited an anonymous person apparently close to the deal, who stated that Oculus Rift will re-brand with the Facebook interface and logo.
It's unclear if this is the case, of course, as very little is known above the basic facts. We'll have more on the acquisition as it develops.
Via Superannuation.