Obsidian's Feargus Urquhart talks about the studio's history, his start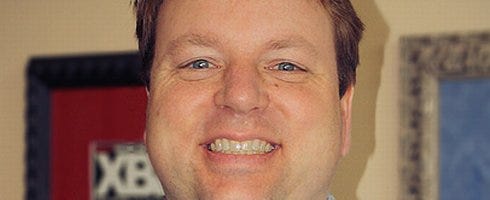 A developmental feature with Obsidian CEO Feargus Urquhart, has been posted up on Bethesda Blog.
In it, Urquhart chats about starting the company, what his highlights were, and how he got into the business of making games.
With starting Obsidian, Urquhart the biggest challenge was figuring out how to run a company and what genre to focus on.
"For us, it was figuring out how we wanted to run a company and then deciding what we wanted to do with it," he said. "Our first love is getting to make single player RPGs so that was the goal from the very start. By choosing a focus we knew exactly what we needed to do to build the studio – we knew what projects we wanted, the people and the technology we needed that would allow us to make the games we love".
The rest, no matter how stressful, is a bit of a perk apparently, as he has been involved in all sorts of high-profile games over the course of his career.
"Getting to be involved with the creation of Fallout, choosing the name Baldur's Gate for Baldur's Gate, working on both Star Wars and D&D, having Ray & Greg from BioWare as great friends, and defining the loose technical definition for a Planescape game that Chris Avellone then took and made Planescape: Torment with are all notable highlights," he said. "Those are all things that I remember with fondness".
And his favorite games? Bard's Tale 1, Might and Magic 4 and 6, Ultima 3 and 4, and Wasteland.
Good to know, and it's an interesting read.
Obsidian is currently gearing up for the Alpha Protocol release, developing Fallout: New Vegas, and helping out on the Wheel of Time game.
Sounds like a full plate to us.