Nvidia's high-spec RTX graphics hardware with ray-tracing is coming to laptops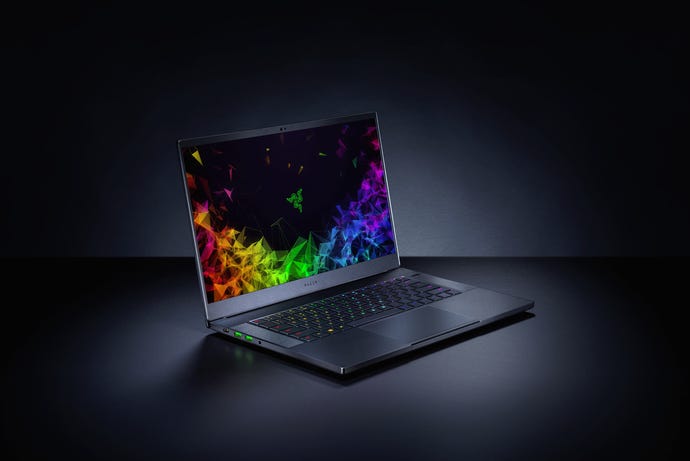 Nvidia's new ray-tracing graphics technology is making its way to gaming laptops - if you're got the cash.
In the back half of 2018, Nvidia laid out their vision for the next generation of graphics technology, with a huge part of the next graphical leap hinging on ray-tracing technology. A short time after unveiling the technology at a reveal event with impressive demos of the likes of Battlefield 5, Metro Exodus and Shadow of the Tomb Raider, Nvidia released the technology in its first form in the first GeForce RTX series graphics cards.
Those GPUs are bloody good, albeit expensive. We reviewed the top-line model, the RTX 2080 Ti, but the story is true across the board - these are impressively improved graphics cards with better performance without ray-tracing - and if you're willing to take the hit, you can flip on ray-tracing and trade a hefty performance hit for beautiful, super-realistic looking reflections, shadows and lighting. Our verdict was that the cards are impressive, but the expense is difficult to justify unless you're desperate for an upgrade and want it to be top-of-the-line.
Now, that technology is coming to laptops. Nvidia made the announcement at a Consumer Electronics Show event, revealing that there'll be over 40 models of gaming laptops incoming that pack in the Nvidia RTX graphics card technology - bringing with it the performance boons, plus access to features like ray-tracing and DLSS, an impressive new form of AI-assisted anti-aliasing that's also exclusive to the RTX-series GeForce cards.
A lot of titles already support these features including Hitman 2, Final Fantasy 15, Battlefield 5 and others - but there's plenty of upcoming games that also support the RTX series features including Anthem, which just had DLSS support confirmed on Nvidia's stage at CES.
What isn't yet clear is how the laptops will handle the increased thermal and power consumption requirements of the RTX series hardware - though it'll become clear soon enough, as the first attempts are releasing in a matter of weeks.
Introducing GeForce RTX Laptops.

Bring the power of RTX GPUs on the go with over 40+ models rolling out starting January 29th.#CES2019 pic.twitter.com/zG5xaBllmg

— NVIDIA GeForce (@NVIDIAGeForce) January 7, 2019
So far we know that the likes of Asus, Acer, Dell, Gigabyte, HP, MSI, Samsung and Razer will all be releasing RTX-powered laptops. These are going to be high-powered and therefore pretty expensive machines, but for players who want PC performance without actually having to commit to a full PC build, or those after portability, these machines mark a significant release.
Razer's offering, the Razer Blade 15, will have a range of options, giving players the choice between an RTX 2060 with 6GB of GDDR6 RAM, an RTX 2070 with 8GB of RAM or an RTX 2080 with the full-whack 8GB of RAM. This is all packed into a machine that matches Razer's typical gaming laptop fare - so a machine that weighs around the 2 kilogram mark with an SSD, a crisp 4K screen and so on. If the quality is there, it stands to be particularly impressive stuff - and the same is true across the range of brands now incorporating GeForce RTX technology into their new machines.
The first machines will debut from January 29th, and Nvidia is putting up a little bonus for those who are keen enough and moneyed enough to adopt early - a free copy of Battlefield 5 and Anthem with each RTX 2080 laptop, while RTX 2060 and 2070 purchasers can pick one of the two. Remember, if you want to know all about what hardware we at VG247 are currently using and recommend, hit up the VG247 Gear List for the lowdown.