Nvidia unveils Titan X as world's "most advanced GPU" - video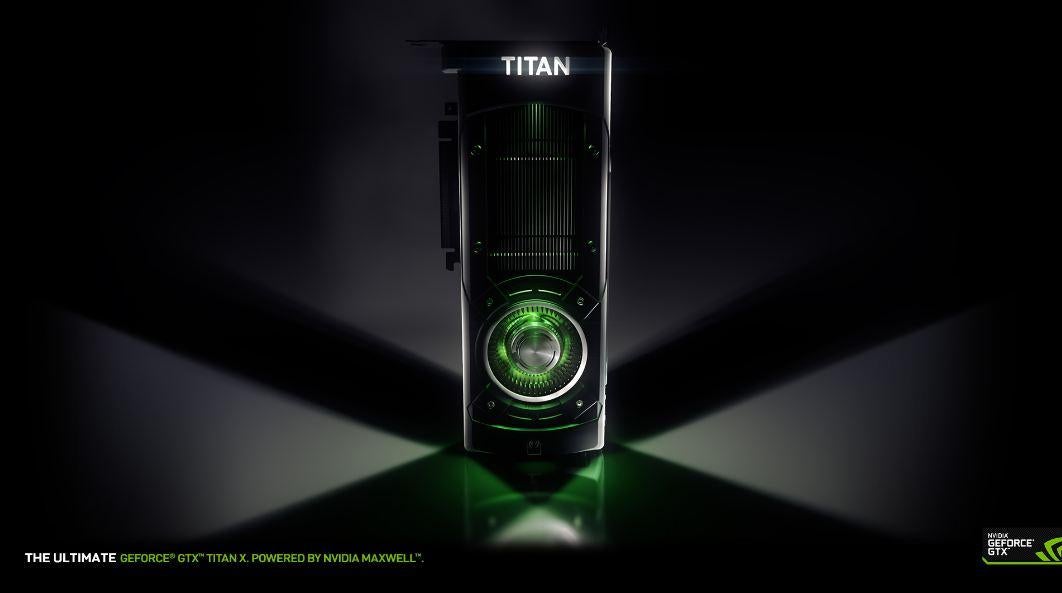 Nvidia revealed Titan X as "the world's most advanced GPU" during Epic founder Tim Sweeney's State of Unreal session a
t GDC 2015 today.
Nvidia CEO Jen-Hsun Huang took the stage during the panel stating it contains "8 billion transistors," and has 12GB of RAM.
Pricing wasn't announced, but it was rumored back in January to cost $1,349.
We'll add more information on Titan X as it becomes available in this post.
Nvidia plans to talk more about its new GPU during GTC which runs March 17-20.
An Unreal Engine 4 real-time tech demo running on the Titan X is posted above, courtesy of GamesHQMedia.