Nvidia officially announces GTX 980 and GTX 970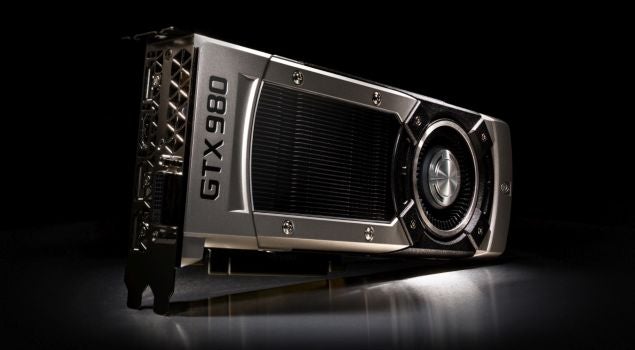 Nvidia has finally, officially announced the first two cards of its 900 series of graphics cards, the GTX 980 and GTX 970.
The GTX 980 and GTX 970 are both high-end cards, based on Nvidia's Maxwell architecture, and are aimed at PC and graphic enthusiasts.
The GTX 980, retailing at around £429($549), has 5.2bn transistors 2084 CUDA cores, with a 256-bit memory interface. It's supposed to replace the GTX 780Ti. It comes with a base clock of 1126Mhz, and 4GB of GDDR5 video ram, but manages to run at just 165w TDP.
The GTX 970 is the less powerful brother, retailing at around £259($329), with fewer CUDA core count of 1664.
The GTX 970 is supposed to be 10-20% slower than the GTX 980, running at a base clock of 1050Mhz while sporting the same amount of video ram, 4GB. It also offers a small power usage signature of 145w.
Performance-wise, according to some benchmarks done by PC Gamer, the GTX 980 surpassed the performance of both the GTX 780Ti and AMD's R9 290X.
Both cards are available now.
Thanks, CVG.