Nvidia GeForce Experience update will allow users to stream games to another PC for co-op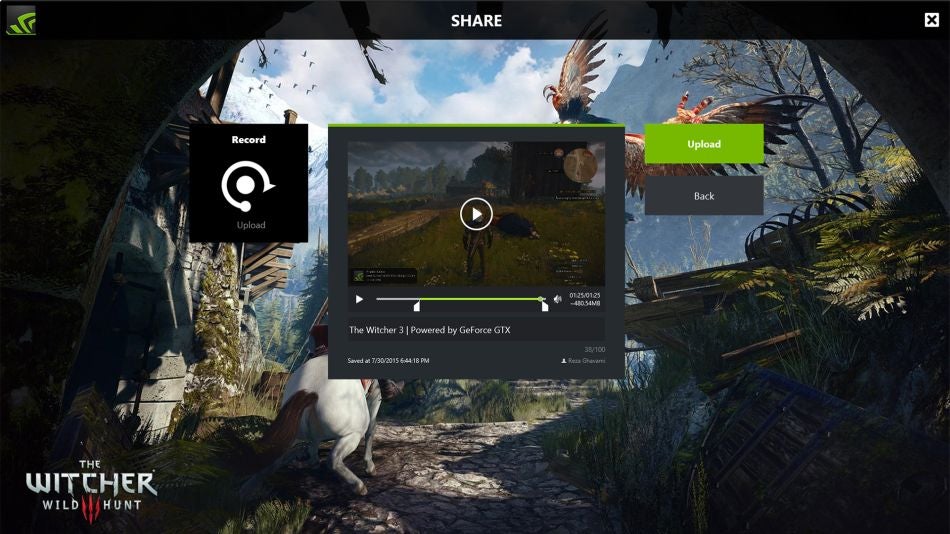 Nvidia's has announced a new feature for its GeForce Experience which will allow users to stream a game to a friend's PC and play co-op.
The friend doesn't need to own the game, just the streamer.
According to Ars Technica UK, GameStream Co-op will launch alongside the new GeForce Experience. It has more features than just sharing: users can stream their game to a friend's PC so they can watch them play; and another feature mirrors the controls of the host PC which allows the second user to take control of the game.
GameStream Co-op shares some similarities with PlayStation 4's Share Play, and for now, streaming to another's PC is limited to 720P/60fps. Nvidia also recommends a 6Mbps upload for the local player.
A GTX 650 or upward will be required to stream from the main PC and laptop support will come at a later date. According to Ars, it is also only compatible with Google's Chrome browser via a plug-in.
The new feature will also only work with games which support GameStream. The list of games which support the feature number in the hundreds, and you can have a look at the full list over on the Nvidia support site.
An Early Access beta for GeForce Experience Share will be available prior to release and it is expected sometime next month.
Nvidia GamesStream will also come standard with the GeForce GTX 950 which launches today. Specs for the new card are through here.
More information on GameStream can be found through the Nvidia website.